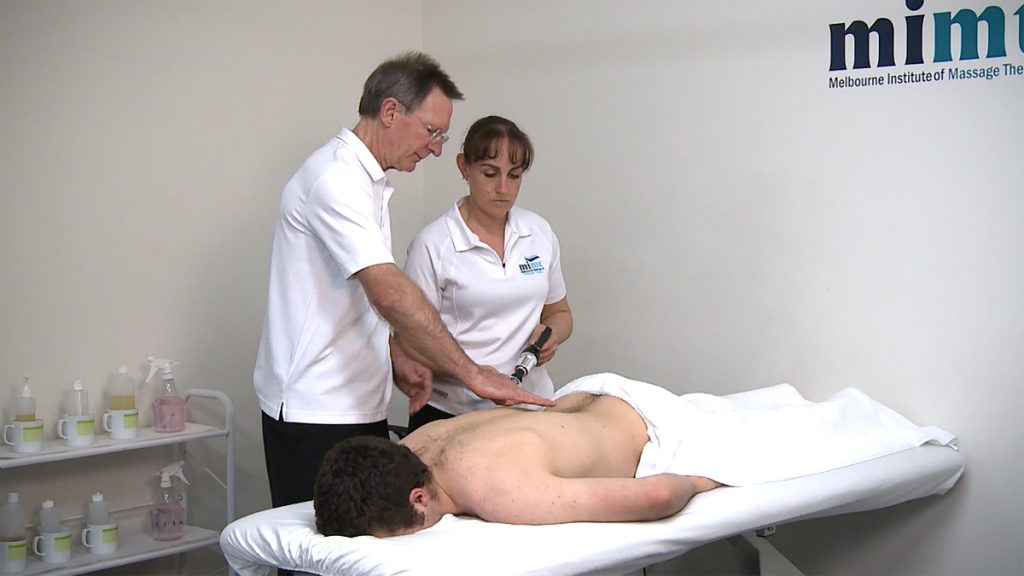 Nationally recognised training in remedial massage
If you are looking to gain a Diploma of Remedial Massage (HLT52015) in Melbourne, we can provide you with the qualification to become a professional nationally recognised massage therapist.
We will give you the opportunity to gain all the skills required to work as a Remedial Therapist.
You will learn practical massage skills as well as human anatomy, pathology, plus practice management subjects in business & marketing.
You will also learn clinical assessment techniques and a wide range of remedial treatments including Myofascial Release, Cupping, and Remedial Sports massage -just to name a few.
This diploma will give you the qualification you require to meet the expectations of today's consumers and the expertise to provide your clients with the most complete service.
Increasingly aspiring massage professionals are taking this course to move themselves to a whole new level of expertise, gaining the knowledge and skills they need to provide a full range of Massage Therapy to today's clients in multi-disciplinary situations, and open new doors in practice support.
Particularly important is the fact that our Diploma of Remedial Massage (HLT52015) in Melbourne is recognised by several Government agencies and most private health insurance companies giving you access to another lucrative market.
NB: Our remedial massage course in Melbourne is one of only a few colleges whose course meets the requirements for Medibank Provider numbers.
What is remedial massage?
Remedial massage is a structured assessment and treatment of the a patient's muscles, ligaments, tendons, and connective tissues in order to assist in their rehabilitation and injury management. This type of massage therapy is performed to promote positive conditions for the body to return to normal health after sustaining injury.
What the diploma does for you
The principal aim of the Diploma of Remedial Massage (HLT52015) is towards developing your skills in all areas so you can serve your clients as a Remedial Massage Therapist and work in an integrated way with other health professionals. It will give you added work experience and qualifications that will increase the amount of patients you will be able to treat.
More Knowledge
You will study the health sciences like Regional Anatomy, Clinical Anatomy, Anatomical Kinesiology and Physiology, giving you a greater understanding of the functional basis of clients' problems and enable you to communicate better with other health professionals. Meaning you are more likely to receive referrals from other health professionals.
Assessment And Treatment Approach
Your classes in the Remedial Massage course focus on Clinical Assessment, Remedial Treatment techniques and Clinical Practice. Elective subjects, Assignments and Workbooks are designed to improve your ability to work with referring practitioners, particularly in relation to assessing clients, preparing and carrying out integrated treatment plans, and monitoring and reporting progress.
Remedial Massage Studies
A range of core and elective subjects gives you the opportunity to develop your massage skills at a higher level, particularly in relation to remedial techniques to alleviate pain and restore function. Wider experience and capabilities will again offer you a greater earning potential when you graduate.
Study Modes
Our Diploma of Remedial Massage course in Melbourne will be completed at the Heidelberg campus, just outside the city CBD and may be taken either full time or part- time which includes some weekends spread throughout the year.
Work Experience
We believe in creating the most highly skilled and marketable massage therapists. Opportunities exist to gain experience at football clubs, Corporate Experience and Clinical Experience, gives you a significant head start when you graduate.
Accreditation
The Melbourne Institute of Massage Therapy and Myotherapy and Myotherapy is a Registered Training Organisation with the Australian Skills and Qualification Authority. This course is Nationally Recognised (Course Code: HLT52015).
The course is recognised by the Australian Natural Therapists Association (ANTA), Association of Massage Therapists (AMT) and Massage & Myotherapy Australia (formerly known as Australian Association of Massage Therapists (AAMT)).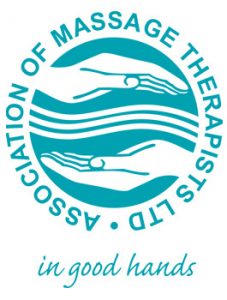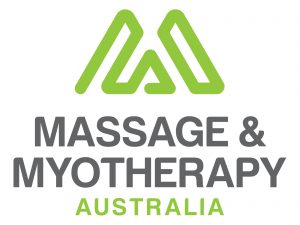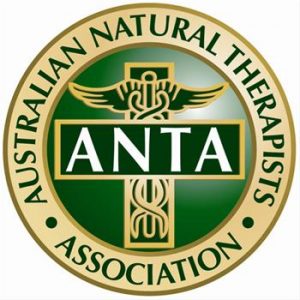 Funding
Students taking the course full-time are eligible to apply for Austudy, Abstudy or Youth Support benefits.
Skills Victoria Funding
The Melbourne Institute of Massage Therapy is delighted to announce that government-subsidised training, (Skills First, formerly the Victorian training guarantee), is now available for our Certificate, Diploma & Advanced Diploma courses (eligibility criteria apply).
Skills Victoria funding available to eligible students. (This training is delivered with Victorian & Commonwealth Government funding)
VET Student Loans

VET Student Loans is also available, which is an Australian Government Loan scheme that assists eligible students to pay their tuition fees. This is available for the Diploma of Remedial Massage (HLT52015) only.
A VET student loan gives rise to HELP debt that continues to be a debt due to the Commonwealth until it is repaid.
Eligibility criteria and Terms & Conditions apply. Click here for further details
Study Loans
Study Loans is a new kind of finance for students seeking assistance in paying for their education.
They are Australia's first dedicated private student loan company in the vocational and tertiary sectors and work with a select number of education providers which includes MIMT.
For further details, please click on the video below.
Alternatively, please contact our Course Advisors on 1300 839 839 or email info@mimt.edu.au
Further Study
Diploma graduates can continue their studies to the Advanced Diploma of Myotherapy (22316VIC).
Diploma graduates commonly undertake continuing study in non-award short courses, workshops and seminars to maintain and develop their knowledge and skills. These are just some of the many reasons why MIMT is Victoria's premier Remedial Massage College.
To complete your Diploma of Remedial Massage in Melbourne, call us now for information 1300 839 839.
People with disabilities are encouraged to apply
Upcoming Course Dates
NEXT INTAKE
March 2019
HEIDELBERG & NOW OUR NEW CAMPUS IN MOORABBIN
Enrolments being taken, please contact the office to book your place
VET Student Loans (available for this course*)


VET Student Loans is an Australian Government loan scheme. *Eligibility criteria apply Click here for further details
Skills First Funding

Skills First Funding (formerly Victorian Training Guarantee, Government subsidised funding) also available for this course* Eligibility criteria apply.Please click here for further details.
Study Loans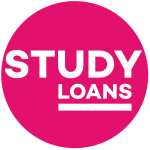 Study Loans is a new kind of finance for students seeking assistance in paying for their education.
They are Australia's first dedicated private student loan company in the vocational and tertiary sectors and work with a select number of education providers which includes MIMT.
Click on the logo for further details
"Currently MIMT students help first team players prepare for games and training on a daily basis. The feedback we get from the players, which are the most important people at the club, is that MIMT students are fantastic, they have a willingness to learn and they fit in well with our team.
They also get to come into the physio room and see how we do things and they get a big experience from that."
This weekend I attended the Introduction to Massage course. I was a little apprehensive to start with as it had been a long time since I was in a learning environment. The morning ice breaker enabled everyone to let their guards down and I became more at ease and settled into what was a fantastic course and learning experience.
I just wanted to let you know how fantastic the course was on the weekend. Catherine was absolutely wonderful to learn from and I was very impressed with the course layout, the notes and the structure.
Thank you Steve for all your patience & helping me to achieve my goals to become a gym instructor.
Thank you so much Steve for all your patience, help and guidance with this course. It's been fantastic!
Many thanks Steve for your commitment in delivering such an interesting, informative & fun course. You've made it so enjoyable with great feedback.

The online content of the videos was excellent. Interesting presenters, widely resourced, very informative.

The small boutique groups allowed for personalised instruction and assistance.
Thank you for all your wonderful teaching, support & fantastic information. I really enjoyed the course.
Very, very thorough. Our trainer Lily had a wealth of experience and related a lot of information from a clinical perspective. Really enjoyed it !!
Both the personal attributes and professional competencies of the massage therapists (provided by MIMT) has made it a pleasure to have them associated with this Club…
 George creates a great learning environment. Another fantastic method to use in the clinic.
The way the course was run was exceptional. Very well organized and professionally run.
All the trainers were committed to the students achieving their best results
The best thing I liked about the Certificate III course was the small classes, informal discussions and more importantly the skill, passion and experience of the trainers and course structure
I'm studying Pilates, these anatomy units were GREAT!
Easy to follow, I learnt heaps
Felt supported the whole way through, whole structure was great!
Really liked the course structure, and the ability to practice everything taught
Great course – Gail is an excellent teacher
Fantastic, well structured, enjoyable and encouraging
The dream begins with a teacher who believes in you, who tugs and pushes and leads you to the next plateau. The school was great, the teachers were AWESOME, the students were Fantastic!