Move up with MIMT.
If you are looking to gain a Diploma of Remedial Massage (HLT52015) in Melbourne, we can provide you with the qualification to become a professional nationally recognised massage therapist.
We will give you the opportunity to gain all the skills required to work as a Remedial Therapist.
You will learn practical massage skills as well as human anatomy, pathology, plus practice management subjects in business & marketing.
You will also learn clinical assessment techniques and a wide range of remedial treatments including Myofascial Release, Cupping, and Remedial Sports massage -just to name a few.
This diploma will give you the qualification you require to meet the expectations of today's consumers and the expertise to provide your clients with the most complete service.
Increasingly aspiring massage professionals are taking this course to move themselves to a whole new level of expertise, gaining the knowledge and skills they need to provide a full range of Massage Therapy to today's clients in multi-disciplinary situations, and open new doors in practice support.
Particularly important is the fact that our Diploma of Remedial Massage (HLT52015) in Melbourne is recognised by several Government agencies and most private health insurance companies giving you access to another lucrative market.
NB: Our remedial massage course in Melbourne is one of only a few colleges whose course meets the requirements for Medibank Provider numbers.
What the diploma does for you
The principal aim of the Diploma of Remedial Massage (HLT52015) is towards developing your skills in all areas so you can serve your clients as a Remedial Massage Therapist and work in an integrated way with other health professionals. It will give you added work experience and qualifications that will increase the amount of patients you will be able to treat.
More Knowledge
You will study the health sciences like Regional Anatomy, Clinical Anatomy, Anatomical Kinesiology and Physiology, giving you a greater understanding of the functional basis of clients' problems and enable you to communicate better with other health professionals. Meaning you are more likely to receive referrals from other health professionals.
Assessment And Treatment Approach
Your classes in the Remedial Massage course focus on Clinical Assessment, Remedial Treatment techniques and Clinical Practice. Elective subjects, Assignments and Workbooks are designed to improve your ability to work with referring practitioners, particularly in relation to assessing clients, preparing and carrying out integrated treatment plans, and monitoring and reporting progress.
Remedial Massage Studies
A range of core and elective subjects gives you the opportunity to develop your massage skills at a higher level, particularly in relation to remedial techniques to alleviate pain and restore function. Wider experience and capabilities will again offer you a greater earning potential when you graduate.
Study Modes
Our Diploma of Remedial Massage course in Melbourne will be completed at the Heidelberg campus, just outside the city CBD and may be taken either full time or part- time which includes some weekends spread throughout the year.
Work Experience
We believe in creating the most highly skilled and marketable massage therapists. Opportunities exist to gain experience at football clubs, Corporate Experience and Clinical Experience, gives you a significant head start when you graduate.
Accreditation
The Melbourne Institute of Massage Therapy and Myotherapy and Myotherapy is a Registered Training Organisation with the Australian Skills and Qualification Authority. This course is Nationally Recognised (Course Code: HLT52015).
Funding
Students taking the course full-time are eligible to apply for Austudy, Abstudy or Youth Support benefits.
Skills Victoria funding available to eligible students. (This training is delivered with Victorian & Commonwealth Government funding)
VET Student Loans is also available, which is an Australian Government Loan scheme that assists eligible students to pay their tuition fees. This is for higher level VET courses only (Diploma level & above).
A VET student loan gives rise to HELP debt that continues to be a debt due to the Commonwealth until it is repaid.
Eligibility criteria and Terms & Conditions apply. Click here for further details
Further Study
Diploma graduates can continue their studies to the Advanced Diploma of Myotherapy (22316VIC).
Diploma graduates commonly undertake continuing study in non-award short courses, workshops and seminars to maintain and develop their knowledge and skills. These are just some of the many reasons why MIMT is Victoria's premier Remedial Massage College.
To complete your Diploma of Remedial Massage in Melbourne, call us now for information 1300 839 839.
People with disabilities are encouraged to apply
Upcoming Course Dates
NEXT INTAKE
August 2018 
HEIDELBERG & NOW OUR NEW CAMPUS IN MOORABBIN
Enrolments being taken, please contact the office to book your place
 VET Student Loans available for this course*
VET Student Loans is an Australian Government loan scheme. *Eligibility criteria apply Click here for further details

Skills First Funding (formerly Victorian Training Guarantee, Government subsidised funding) also available for this course* Eligibility criteria apply.Please click here for further details.
Trainers For This Course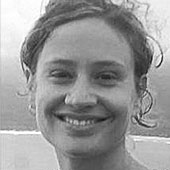 One of our most popular Health Science trainers Elissa has a comprehensive background in Dance and Movement. Elissa is renowned for her easy to understand class style.