The massage trainers at the Melbourne Insitute of Massage Therapy and Myotherapy are a dedicated team of professionals with extensive training and experience. Our team are all highly motivated to help students succeed in improving their own skills and knowledge. Learn more about our massage trainers and the rest of the team here at MIMT by reading our individual staff profiles below: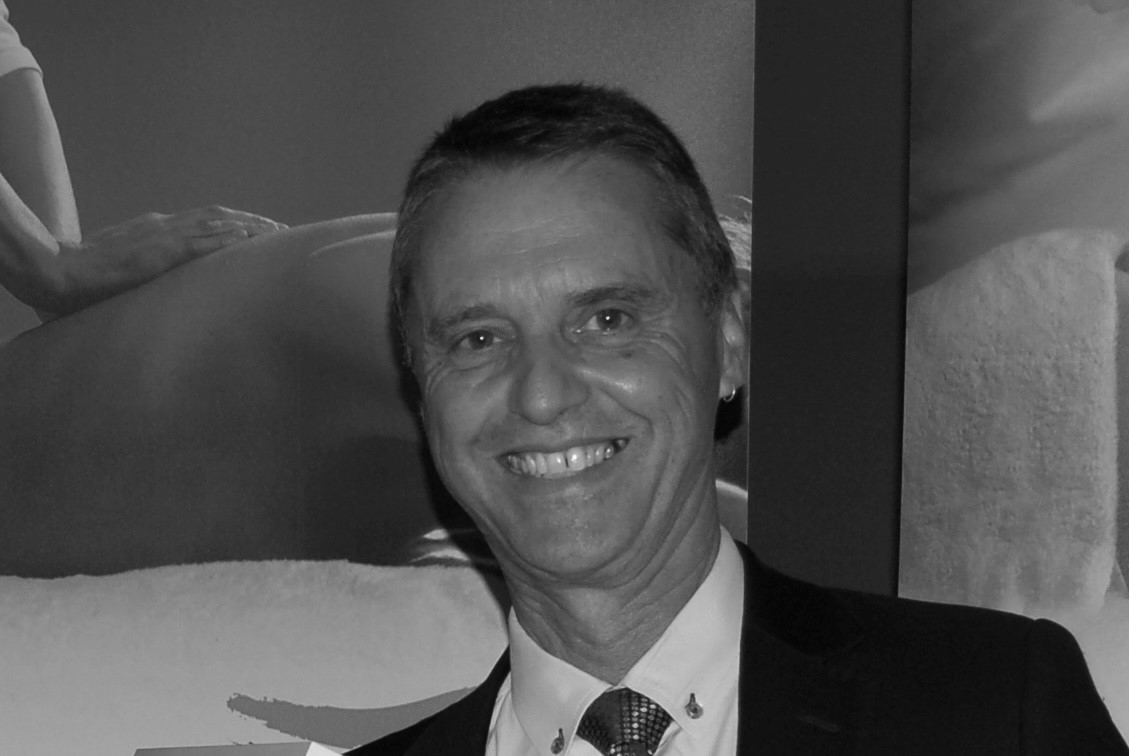 Graeme De Goldi
Graeme is the founder of MIMT. He is a passionate about the massage industry and has been a remedial therapist since 1990. Graeme has a wealth of experience in sports and remedial massage having travelled across the world with various Australian sporting teams. He was also the Tournament Therapist at the Australian Tennis Open for a several years.
Graeme has presented at several industry conferences and seminars.
Graeme conveys an easy to understand format in his classes and his enthusiasm is contagious. It's not hard to be motivated in his classes.
Wendy Kemp
Wendy has taught for over 27 years in adult education and has been part of the MIMT team since its inception.  She is passionate about health and wellbeing having been involved in competitive sport in her junior years, teaching PE to Secondary students, running a women's gym for 7 years and directing her own business in Neurolinguistic Programming. Her qualifications of B.App.Sci (Phys Ed), NLP Master Practitioner and Master Hypnotherapist, Cert IV Personal Training and Massage Therapy, help her to demonstrate and explain complex pieces of information into simple to understand real-life scenarios. Wendy teaches Anatomy and Physiology, Biomechanics and Exercise Prescription and Rehabilitation and believes that having in-depth knowledge of how the body functions help our Massage Therapy students to treat the client as a whole person, to see the links between body parts and to respect the incredible nature of the human body.
Wendy has been involved in the development of our course structure and is the facilitator for our anatomy online courses. She is fondly referred to as "the voice" by our online students.
Wendy has been a guest motivational speaker at MIMT Soft Tissue Congress, Performance Healthcare, Diamond Valley Secondary College, Land Association and many gyms and loves the opportunity to share her knowledge with as many people as possible!
Wendy lives and teaches by her favourite quote, "When you truly love life and people you start a ripple effect that changes the life of another…who in turn changes the life of another….until one person and one ripple at a time the world is changed".
She believes that we can all make a positive difference in another's life!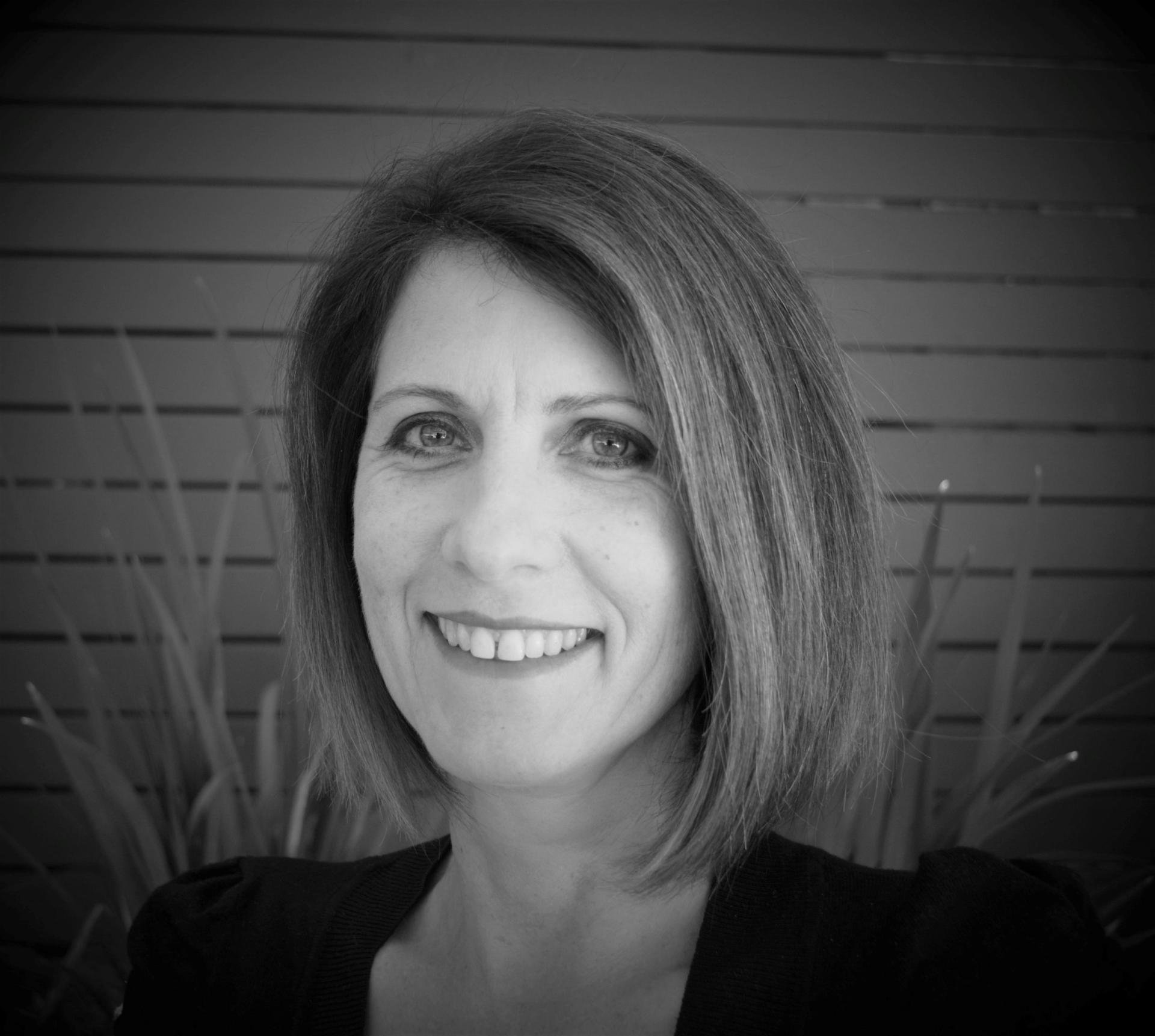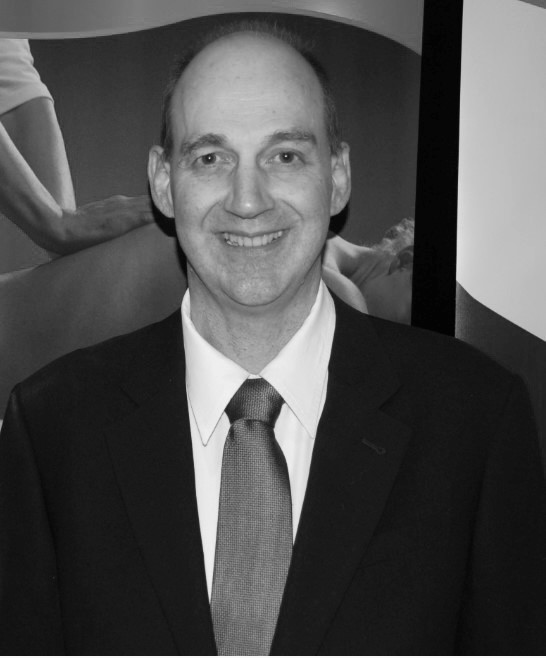 Greg McMillan
Motivational, inspirational, dedicated to the industry – we could go on and on about Greg and the success he has with all the students who attend his classes. Greg's passion for Sports Massage goes back to his days as an elite hurdler and state hockey player. Greg represented Victoria from the junior to the senior level. After this, Greg turned to track & field and the challenging discipline of 400-metre hurdling.
Greg has collaborated with many elite sportspeople during his career, highlighted by working as a Tournament Therapist at the Australian Tennis Open for a number of years.
Greg's training in the Personal Development arena allows him to gently challenge and encourage students to a greater level of self-belief, allowing them an opportunity to develop their full potential and to achieve the success they deserve in life.
Greg has been a part of MIMT since its beginnings in 1998. He is very generous in the time he spends with students both within the classroom environment and with graduates who are in practice. His classes are fun and he creates that "want to learn" atmosphere. He is a wealth of information and the students enjoy every class.
Lily Chiu
Lily is a Myotherapist and has been practising from 2 clinics for over 27 years.
Despite the early introduction to sport with school athletics and callisthenics, Lily realised she was not destined for a career as an athlete.  Although, she later discovered that as a Myotherapist, she can still be involved with sport by working with a variety of athletes on and off the field.  Lily enjoys all forms of sports.  She has a special interest includes AFL, tennis, cycling and anything to do with snow!
Lily's experience includes international travel with elite athletes for the 2004 Athens Paralympic Games and 2008 Beijing Paralympic Games.  Her work in the Polyclinics at the 2006 Melbourne Commonwealth Games and the 2000 Sydney Olympic Games (Melbourne Polyclinic) were also hometown highlights.
Lily's team involvements included 10 years with Melbourne Storm Rugby League (NRL), 11 years with Essendon Football Club (AFL), 12 Herald Sun Tours (road cycling)to name a few, and she has been with the Australian Tennis Open since 2007.
As well as her passion for sport, Lily has provided professional development workshops and presentations in massage industry conferences.
Lily has been a trainer at MIMT since 2009.  Her specialties are Dry Needling and Electrotherapies.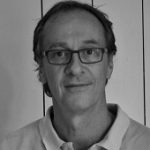 Michael Stanborough
Michael is a fantastic, world-renowned trainer who offers a unique and fun teaching style and has been a part of MIMT since its inception in 1999. He takes all our Myofascial technique classes enabling students to respond more precisely and efficiently to soft tissue restrictions throughout the entire body. Emphasis is given to understanding the physiological and mechanical properties of fascia as a way of maximising efficiency and minimising pain during treatments. This becomes the basis for mastering a range of techniques and approaches that open joints, realign muscles and repattern the neuromuscular system.
Michael teaches in our Diploma of Remedial Massage and within the Post Graduate course Myofascial Release II. When he's not teaching or treating patients, Michael is a long time practitioner and student of Tibetan Buddhism as well as a keen tennis player, avid landscape photographer and gardener.
Michael Stanborough, B.A.(Vermont College, USA), M.A.(Victoria University), is the director of the Stanborough Educational Group. He has practised Structural Integration (Rolfing®) for the past 40 years and was a full instructor at the Rolf® Institute in Boulder, Colorado. He was the first Australian to be certified to teach by the Rolf® Institute. He now teaches Structural Integration within his own school, SI Australia. He has taught Myofascial Release at the University of Alabama Physical Therapy Department, Jersey City State College, Shriner's Hospital in Houston, Childhood Development Center, Fort Worth, for the Korean Musculoskeletal Medicine Group and scores of other schools, hospitals and clinics in the U.S., Australia, New Zealand, Singapore, Japan, Canada, Ethiopia and Korea.
Conference presentations include the Olympic Park Sports Medicine Centre Soft Tissue Injury Forum (1997), the New Zealand Alliance of Massage Professionals Annual Conference (Wellington, 2001 and 2006) and the AAMT Annual Conference, 2005.
Matt Natoli
Matt has worked in a variety of clinics and elite sporting events, including the 2009 Track Cycling Championship, Melbourne Marathon and the Garnier Tent at the Royal Melbourne flower show. His main areas of interest are sporting and occupational injuries, aches and pain from poor postural habits, muscle stiffness, headaches/migraines, arthritis and chronic back pain.
Matt has a passion for sport and has spent a lifetime following and participating in various areas, including football, basketball, golf, soccer, cricket and running. He is an avid fan of the Carlton Football club and at a local level, had several years involvement with the Kew Football Club.
He currently works as a Myotherapist at Balwyn Sports & Physiotherapy Centre (BSPC) and through participation of the comprehensive professional development program with BSPC's Physiotherapists, Matt had gained post graduate knowledge that sets him apart from his peers.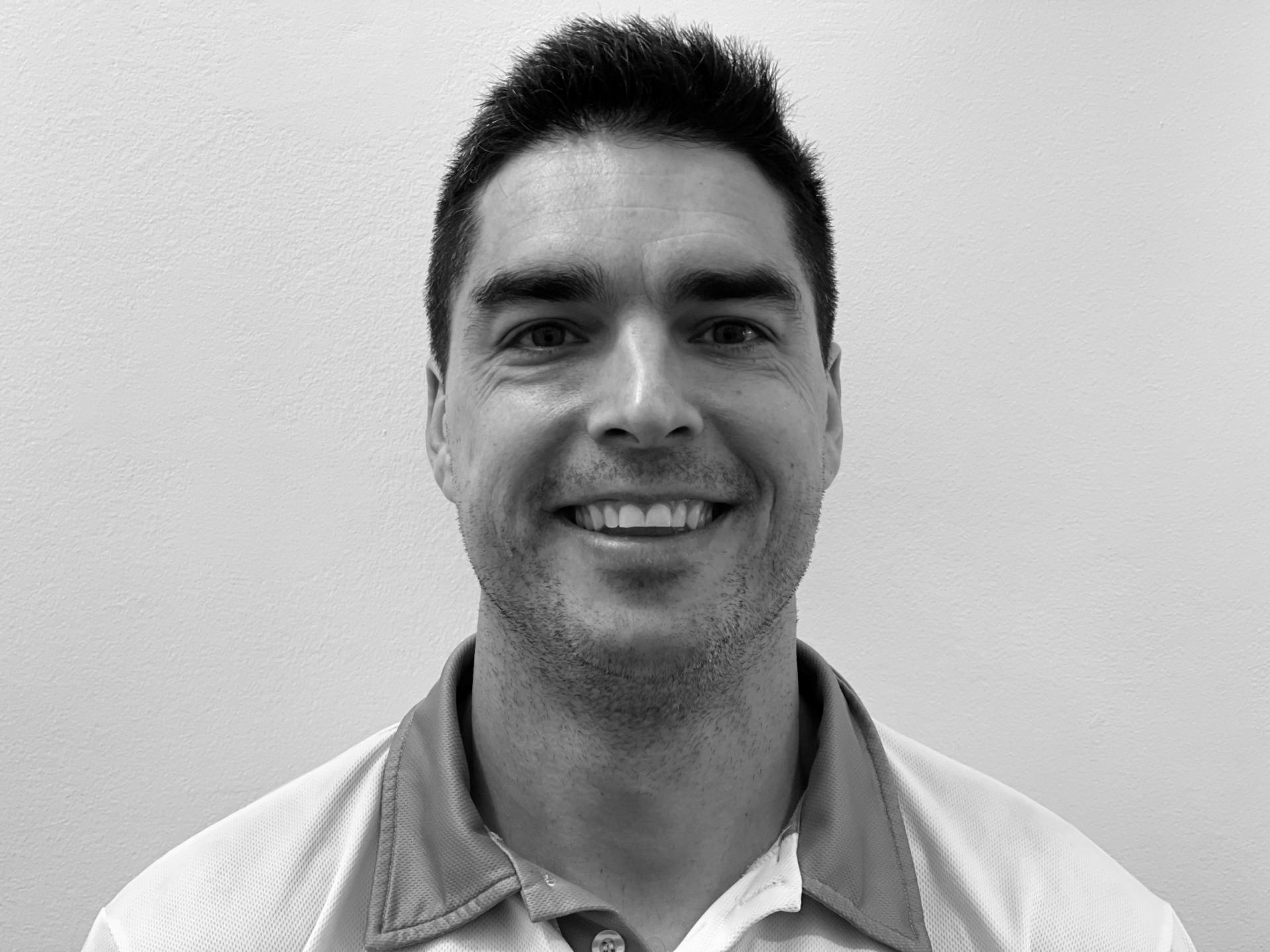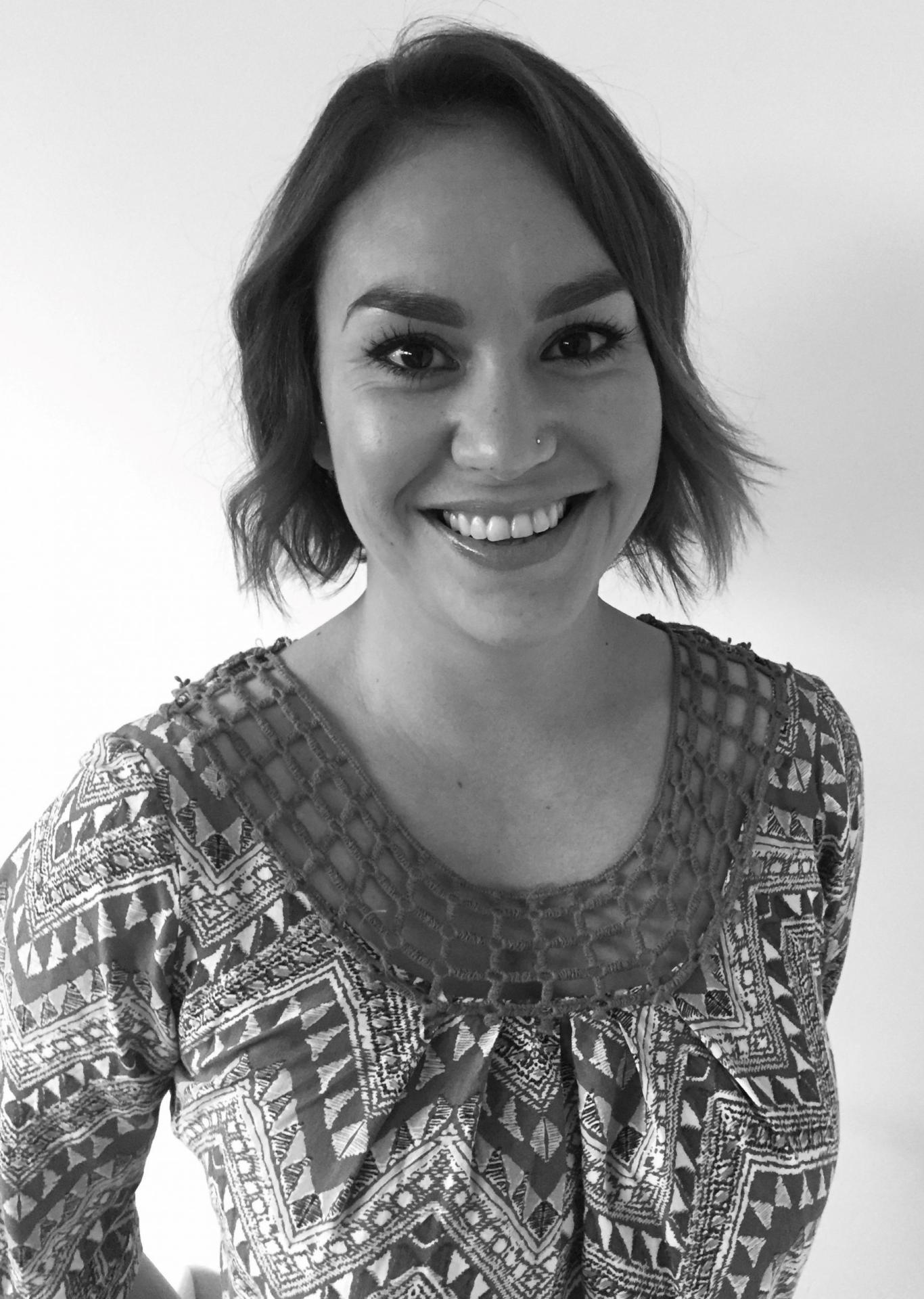 Czigany Alblas
Czigany is a Remedial Massage Therapist in a multi-disciplinary clinic, her 10 years of experience in the industry extends across corporate, mobile, sports and clinical practice. Currently studying the Bachelor of Health Science in Chinese Medicine, Czigany believes in a holistic approach through blending complementary integrative and allopathic medicine to achieve optimal health outcomes for her clients.
In the classroom, Czigany combines this expertise with her passion for sharing her knowledge with others to create a relaxed, collaborative and engaging learning environment so students can realize their potential within the Health industry.
Specializing in foundational practical and health sciences subjects, Czigany's classroom is fun, engaging and inclusive, acknowledging the diverse nature of all students' backgrounds and learning styles.
Sally Mason
Sally Mason is an experienced myotherapist, who works in private practice at her own clinic in Eltham. She started her interest in massage studies in 1998 with Certificates in Sports Massage and Oriental Massage. She has since completed her Diploma of Remedial Massage and Advanced Diploma of Remedial Massage (Myotherapy), both at MIMT.  She also holds a Certificate of Pregnancy Massage and Sports Trainer Level 1 Certificate.  Sally volunteers as a medic at the local football clubs where her three children play.
Sally has a special interest in hip pain management and has completed additional training in post-hip arthroscopy rehabilitation. Other further professional development has been centred around pain management, neuro-plasticity and functional movement. She is registered with Massage and Myotherapy Australia, Worksafe Australia, and continually participates in workshops and related online discussion forums to further her knowledge.
Currently teaching practical subjects within the Diploma and Advanced Diploma courses, Sally creates a relaxed and inclusive learning environment.  Sally enjoys sharing her experience and knowledge with her students, and being part of their journey to being the best therapists in our industry.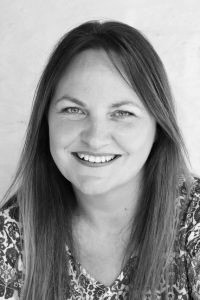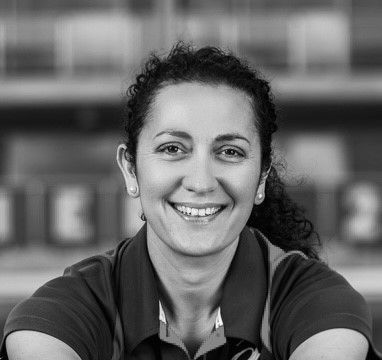 Diana Gaze
Diana attended Melbourne Institute of Massage Therapy (MIMT) and earned my Advanced Diploma of Myotherapy in 2014.
Her goal is to help people live better lives by utilizing Myotherapy for injury prevention and rehabilitation.
Diana has spent the last seven years working in every type of massage environment from Asia-Pacific Iron Man & Melbourne Marathon competitions, to multi-disciplinary clinics and sports therapy, and even corporate massage work.
Athletes are some of today's prime candidates for getting regular massage treatments, and Diana has been privileged enough to be part of the Medical team at Western Bulldogs (AFL) since 2014.
Working with professional athletes and amateurs ('weekend warriors') she has found that no matter what the sport, massage can improve the physical and mental performance of every competitor.
Diana's approach to treatment: educational, positive, systematic, thorough and precise.
In her free time, she is a keen swimmer, stair runner and baker.
Alison Wright
BA (Hons) English, Assoc. Degree Business, Cert IV TAE, Adv. Dip. Nutr. Med
Originally from Leeds, England, Alison is a qualified practitioner in Nutritional Medicine with a passion for helping her clients change their habits and learn how to eat well to support their health. With an extensive senior management background in both the media and manufacturing industries, Alison understands how the demands of modern life can impact our health and lifestyle decisions. Alison works with private and corporate clients, supporting them to set and achieve wellbeing goals that will provide a lasting, positive impact on their health.
Alison also develops and delivers tailored nutritional seminars and corporate health and wellbeing programs. An experienced facilitator, equally comfortable working one on one or with small groups of people, Alison's believes that nutrition is the key to a healthier life and we can play an active role in improving our overall health and vitality. Her goal is always to deliver clear, concise and effective information to those wanting to make better nutritional choices in their lives.
Alison sees clients for nutritional consultations two mornings a week at Balance Osteopathy in South Melbourne and is currently working with the Victoria State Emergency Service, developing and implementing wellbeing programs for their 5,000 members.
Meet Alison by listening to her co-host the VICSES MindFit Podcast
Alison teaches Nutrition as part of our Advanced Diploma Of Myotherapy (22316VIC).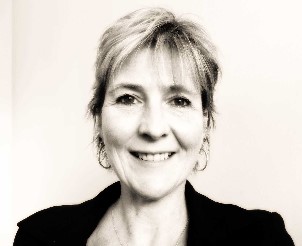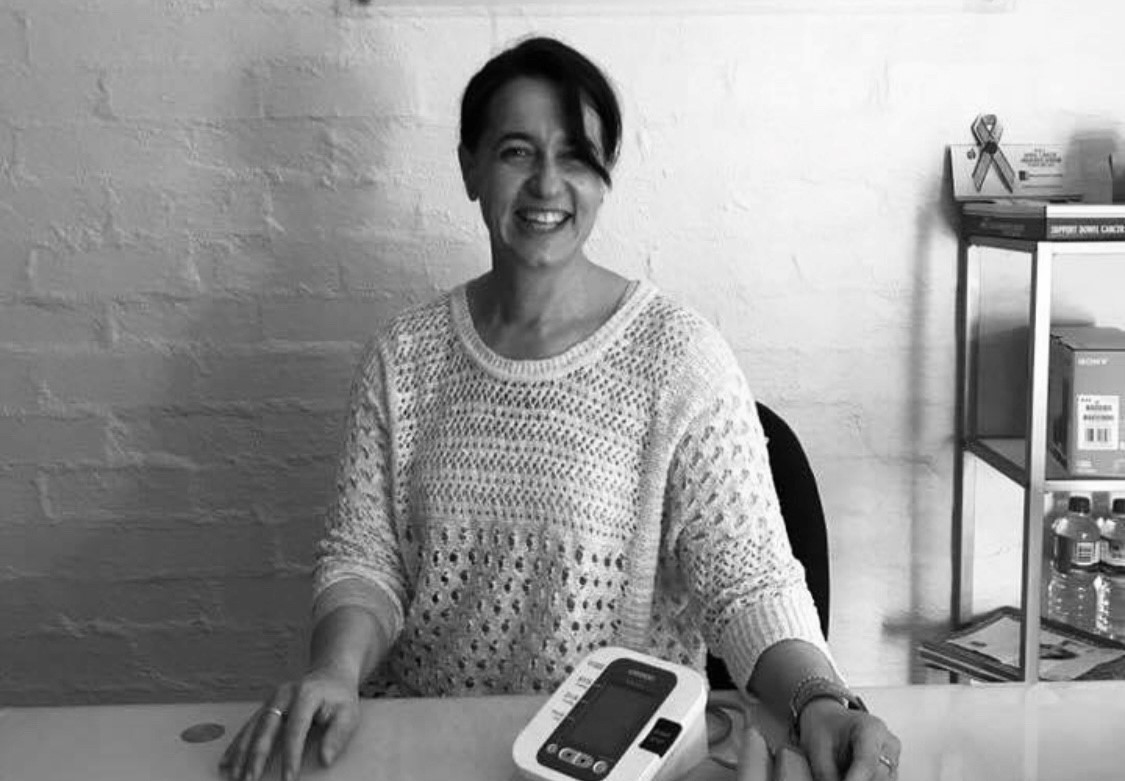 Nieves Hannington
Nieves Hannington is an experienced Myotherapist, who works in a private practice that focuses on the management of soft tissue trauma in adolescent athletes.
Nieves has combined her Naturopathic and Myotherapy knowledge together to create a holistic approach to treating children. Her aim is to focus on an individual 'do no harm' treatment whilst also providing her young clients and their primary caregivers with vital knowledge on how to manage and prevent soft tissue injuries.
Nieves was one of a small group of students who were the very first to graduate at MIMT's inaugural Advanced Diploma of Health Science Myotherapy back in 2006.
After many years of experience in the industry Nieves is now an enthusiastic and passionate trainer at MIMT eager to help students develop and refine their manual therapy skills and knowledge in a supportive and encouraging classroom environment.
Nieves says " I am always so excited to see these extraordinarily gifted students graduate and then go out and elevate the level of the healthcare industry in Australia. They very quickly become  enthusiastic soft tissue therapist with their learnt skills and knowledge"
Lynette Jones
Lynette is a Myotherapist and graduate of MIMT, with 9 years of experience as a practitioner.  She presently runs a private clinic in the Yarra Valley.  She has been a successful trainer at various other colleges prior to joining the team at MIMT in 2017.  Lynette is a trainer across the course, including subjects in the Certificate, Diploma and Advanced Diploma levels.  She came to this profession as an experience Karate teacher of 15 years, which is still part of her life today.  She is passionate about promoting and developing the massage and myotherapy industry, as well as encouraging self-care for both clients, students and practitioners.
Lynette loves to facilitate learning in a fun, inclusive classroom and is keen to develop students the expertise to be able to have a long and successful profession as colleagues in this industry.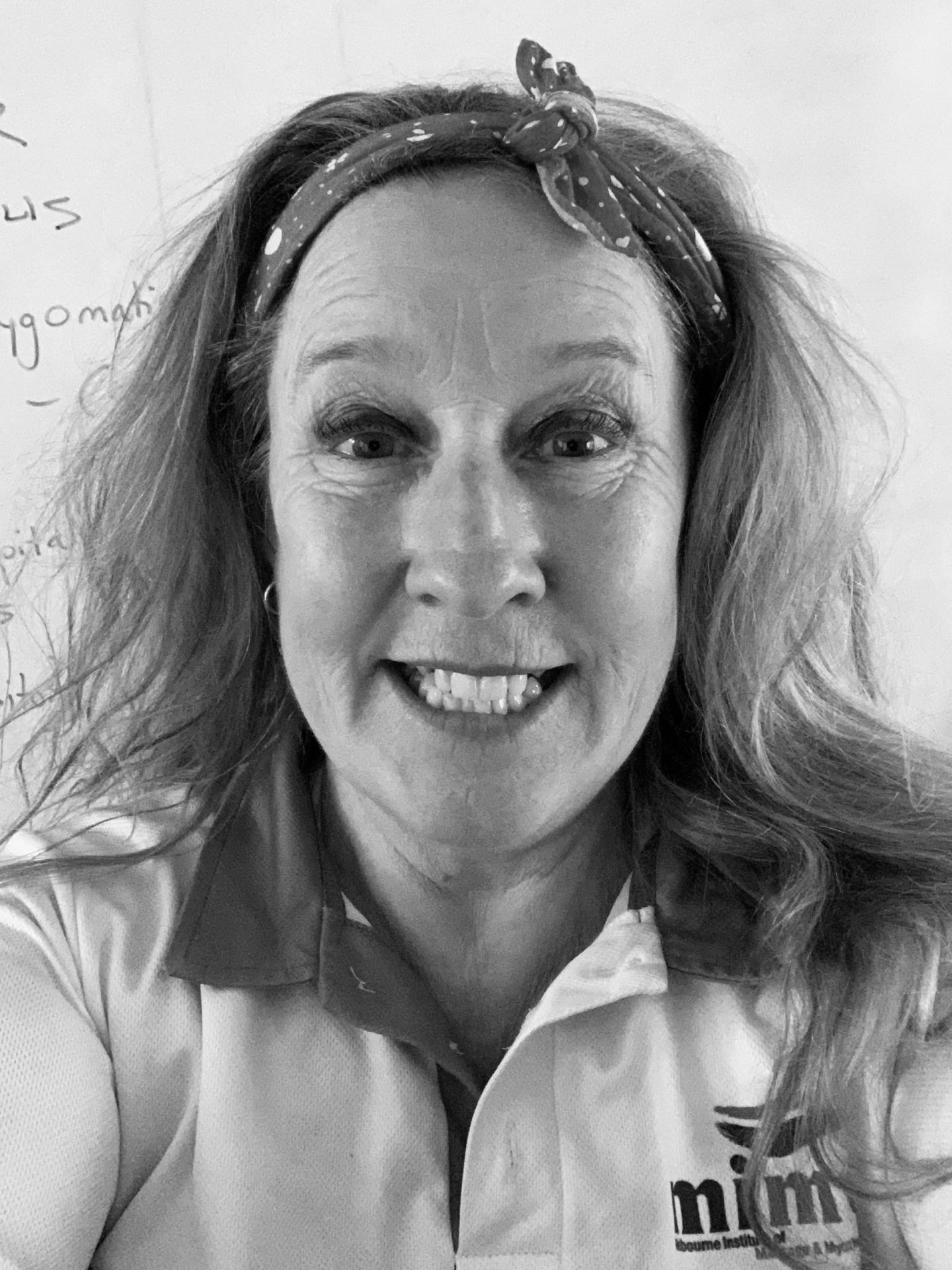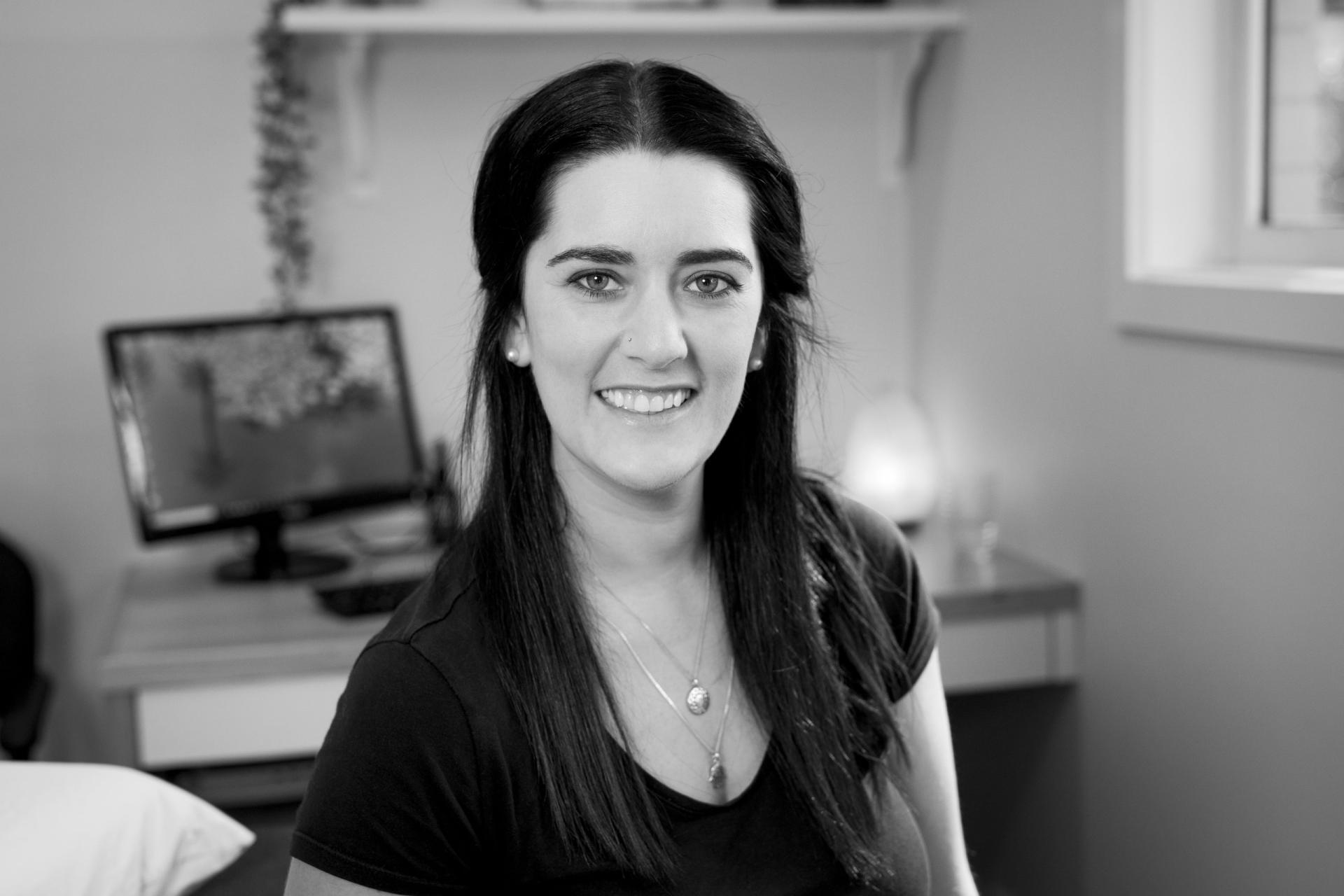 Donna Caruana
Donna started her massage career over 10 years ago after studying the Advanced Diploma of Remedial Massage (Myotherapy) at MIMT. Since then, she has developed a variety of experience including working alongside professional sporting teams, corporate massage, clinic experience and event massage.
Donna has a keen interest in sport both participating and working with teams including Essendon Football Club for 10 years, Melbourne Storm for 3 years and various interstate clubs including NRL teams, state of origin teams, cricket and basketball and various rugby national teams.
Donna has also travelled nationally and internationally with masters hockey and netball teams and worked locally with the football club for 7 years.
Working at Sherbourne House Osteopathy Clinic for 10 years has allowed Donna to gain clinical experience in musculoskeletal issues affecting posture and a variety of other conditions.
Donna has been a Trainer and Assessor for the Cert IV of Massage Therapy and the Diploma of Remedial Massage since 2016 and loves being involved in the journey students are on to achieve their goals.
Philippa Shantz
Philippa graduated from the Melbourne Institute of Massage Therapy as a Remedial Massage Therapist in 2012.   As a certified Oncologist Massage Therapist she has worked for the past 8 years, in the Olivia Newton-John Cancer Research and Wellness Centre within the Austin Hospital.  In addition, she works with Northern Health Home Care Community Options seeing patients in their homes as part of their rehabilitation from hospital admissions, aged care packages and end of life care.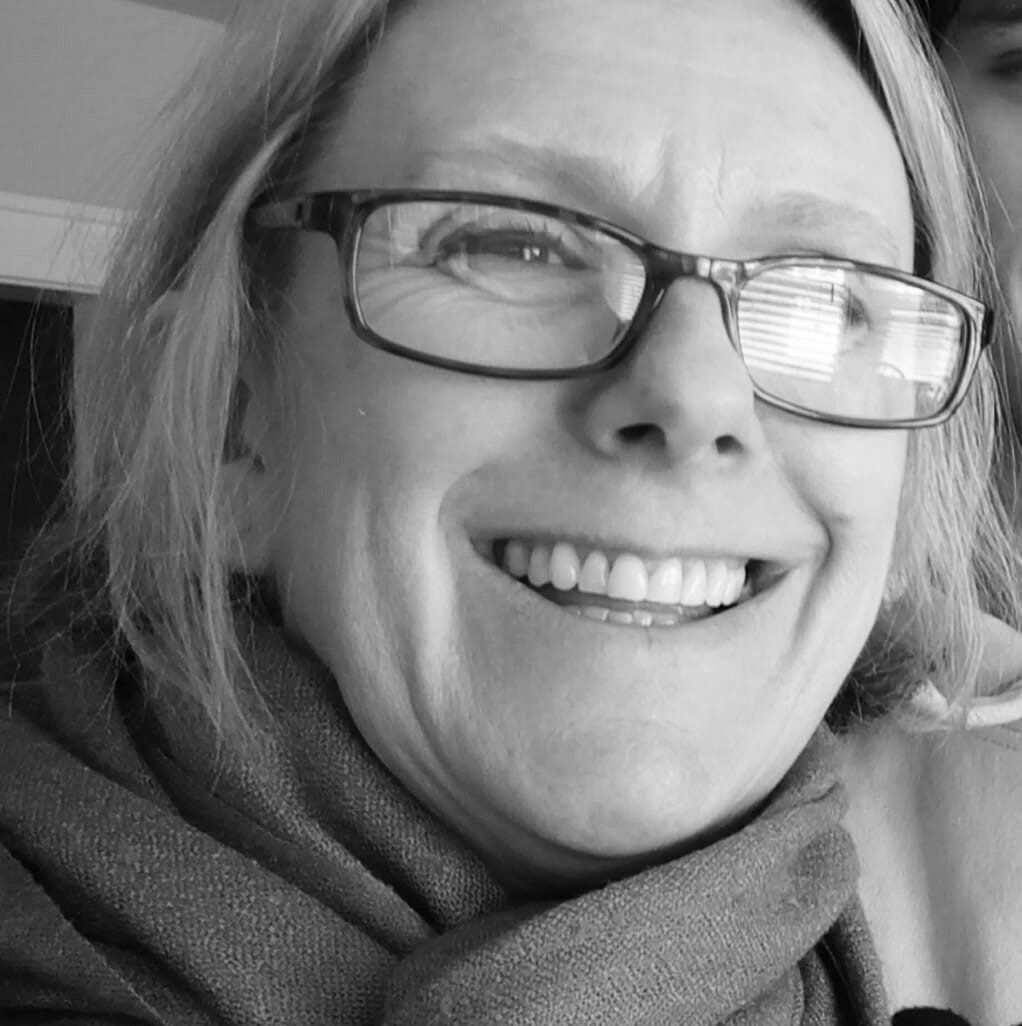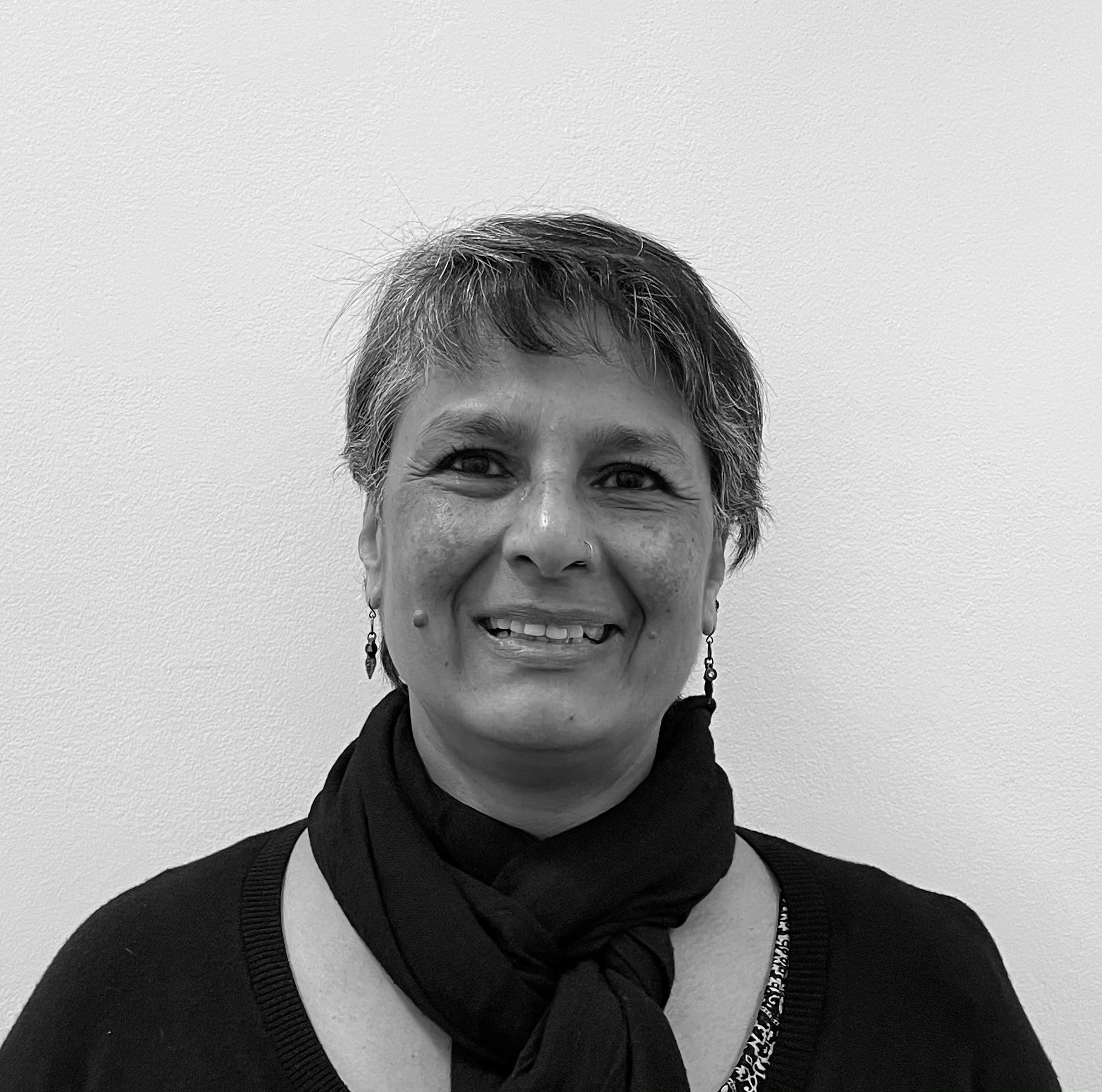 Juanita Quirk
After a varied career, including raising three children, Juanita undertook an introductory massage course in 2001. She followed this up with her Cert IV in Massage, Diploma of Remedial Massage, Adv Diploma of Myotherapy – all at MIMT, and, most recently, Bachelor of Health Science (Clinical Myotherapy). All the while she has maintained a successful private practice and continues working in a thriving clinic.
In 2014 Juanita's passion for the best practice led her into becoming a trainer.  Juanita trains in disciplines across the spectrum and has a special interest in pain management and exercise prescription.  She brings knowledge, passion and preparation to training with a large measure of empathy and cares for her students.
Sandra Konrad
Sandra is a Myotherapist and graduate of MIMT. After working in multi-disciplinary clinics and corporate massage, she is now working in private practice at her own clinic in Highett. She provides her services to a range of clientele, from the elite triathletes to the weekend athletes and office-bound workers.
With 10+ years of background in digital marketing before changing careers, she is very passionate about teaching students also the business aspect of Massage and Myotherapy. Sandra has been a Trainer and Assessor for the Cert IV of Massage Therapy and the Diploma of Remedial Massage and Advanced Diploma of Myotherapy since 2019.
Sandra is a qualified Clinical Pilates Matwork Instructor who also loves to spend her days off work exploring our mountains through trail running.
As a firm believer in classical afternoon tea, Sandra is a big lover of cakes of all varieties.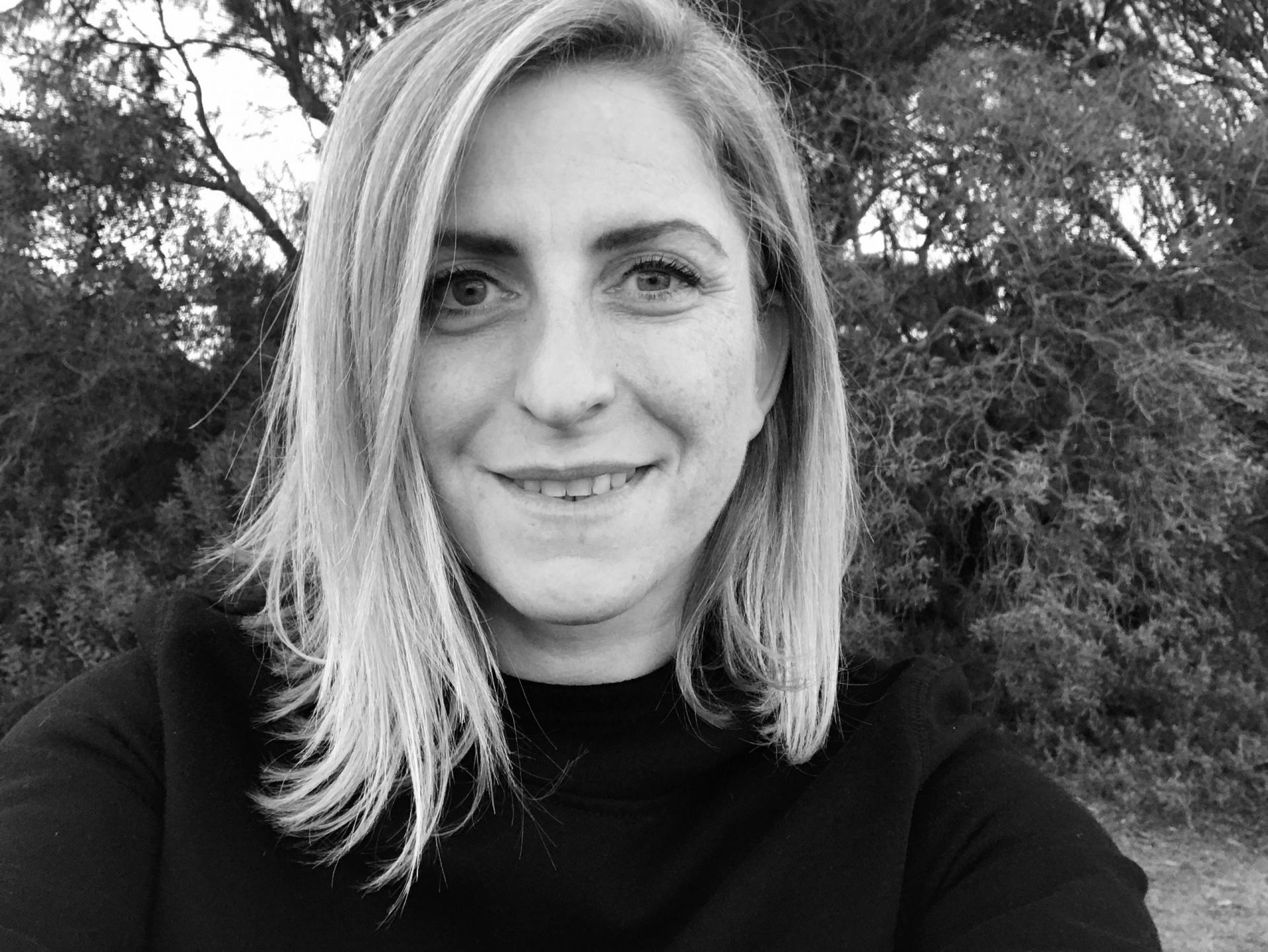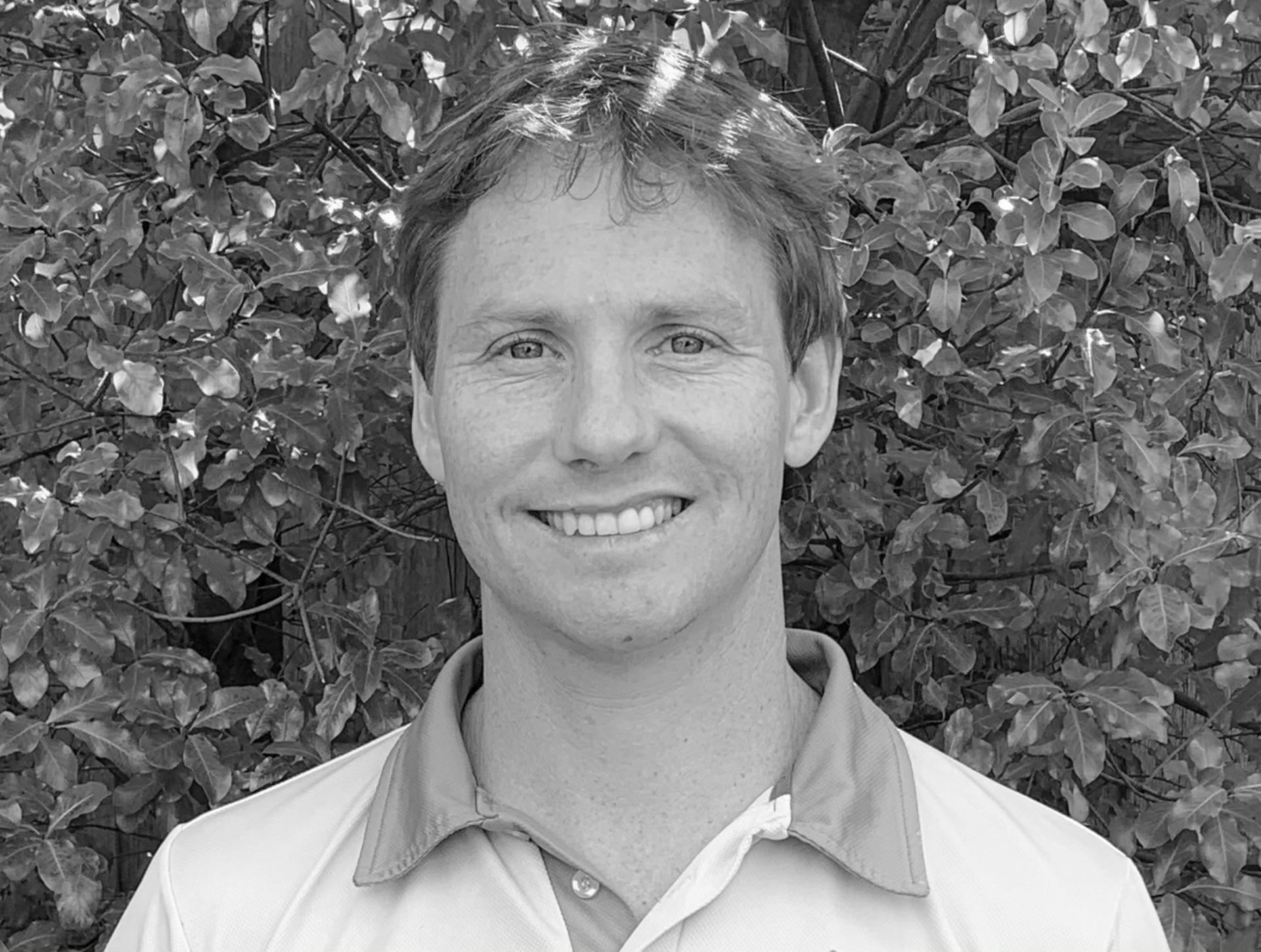 Mark Kelly
Mark is an MAA Registered Myotherapist and has been practising for over 10 years. He is also a Personal Trainer (AUSrep). Mark's focus is to coach patients through treatment and management strategies. He is experienced in providing treatment for health and fitness care, during injury and rehabilitation and for injury prevention. Mark has been a competitive cyclist and triathlete; he understands the importance of balancing training and recovery to prevent injury. He has worked with a range of sporting clubs including the Australian Squash Team, Springvale Districts Football Club and swimmers, runners, triathletes and cyclists.
Mark's passion as an industry Trainer and Assessor is to ensure learners gain knowledge and experience in a supportive and integrated environment. Mark has experience teaching in multiple areas of study including Health Science, Clinical Practice and Treatment Skills. Mark has a strong passion for supporting the development and professionalism of the industry, he enjoys a good rapport with people of all ages and backgrounds.
Gulcin Tokgoz
Gulcin has always had a passion for massage and decided later in life to follow her dream with MIMT and has never looked back since.
She enjoys keeping healthy and fit and believes in balance in order to be happy. Gulcin is well known in the local community as a qualified Remedial Massage Therapist, working for over several years at Martin & Coupe Chiropractic in Watsonia and Banyule Massage Therapy Centre in Heidelberg (multiple winner of the Banyule Best Business Awards in the Well Being category for several years).
Gulcin has been a part of our team at MIMT since March 2015 as a Trainer and Assessor for the Cert IV of Massage Therapy and the Diploma of Remedial Massage. She is highly motivating and delivers her classes with energy and passion.
Her motto is to believe in yourself, do your best and love what you do.