Massage Courses Melbourne
Find the right massage therapy course for you
The massage courses Melbourne therapists need to get the edge
Become a highly skilled and in-demand massage therapist with nationally recognised qualifications from MIMT.
At Melbourne Institute of Massage Therapy our sole focus is on massage and myotherapy. Unlike other educational institutions we are fully specialised in providing massage courses, with qualifications for everyone from beginners to seasoned professionals looking to upskill. As such we offer excellent modern facilities specially geared towards massage therapy training.
Our small class sizes ensure you'll receive personalised, individual attention from teachers for a positive and profitable learning experience. Meanwhile, our fully inclusive fees mean there are no unexpected surprises with no hidden textbook or equipment costs.
A great range of massage courses backed up by industry experience and ongoing support
From short introductory courses to Advanced Diplomas and Postgraduate courses, at MIMT we can take you where you want to go.
Our students gain valuable work experience from a diverse range of clients including the chance to work with elite athletes at AFL football clubs and sporting events along with gaining corporate and clinical massage experience.
One of the best things about studying at MIMT is the fact that our support continues even after you graduate. Our MIMT graduates have access to ongoing training courses and postgraduate studies along with meetings and lectures from some of Australia's leading soft tissue therapy experts.
Nationally Recognised Training from industry leading teachers
As an Australian Skills and Qualifications Authority (ASQA) accredited training provider we offer high quality nationally recognised qualifications. In fact, our courses are recognised by a range of industry associations including:
• Massage & Myotherapy Association (formerly Australian Association of Massage Therapists (AAMT))
• Association of Massage Therapists (AMT)
• Massage Association of Australia (MAA)
• Australian Natural Therapists Association (ANTA)
• Australian Traditional-Medicine Society (ATMS)
• International Institute of Complementary Therapists (IICT)
Our Diploma and Advanced Diploma courses are also recognised by Workcover and a number of private health funds, giving our graduates access to a very lucrative market.
Every one of our hand selected trainers is highly qualified and respected in the massage therapy industry. Our practical hands on trainers run successful practices and many have worked for elite National and International sporting events, including the Olympics and Australia Open tennis championships.
If you're after a career boost from massage courses Melbourne professionals trust, then MIMT is the place for you.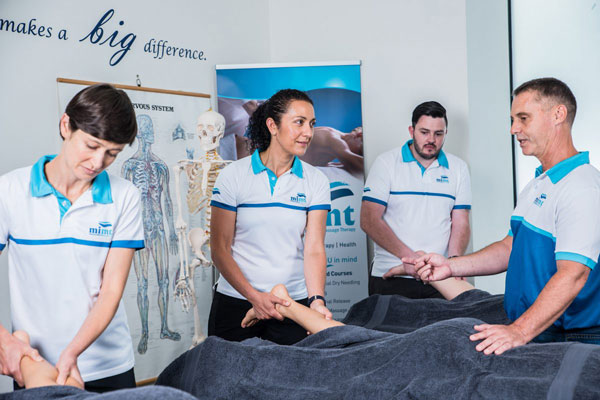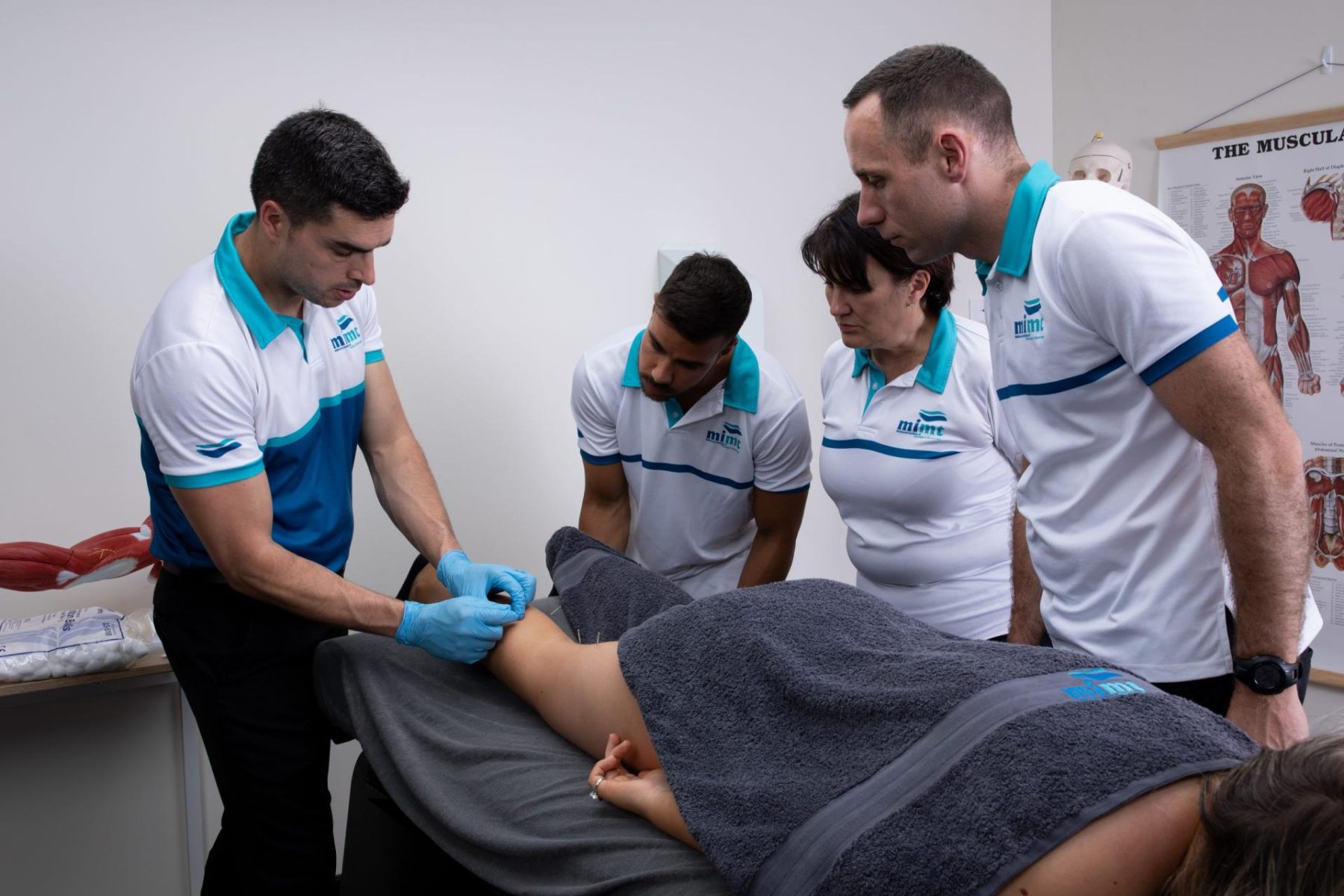 MYOTHERAPY COURSES
The Advanced Diploma of Myotherapy at the Melbourne Institute of Massage Therapy gives the opportunity of further enhancing clinical and treatment skills attained at Diploma of Remedial Massage level.
Myotherapy is used to prevent and treat problems caused by dysfunction of the body's soft tissues which surround and separate muscles and form tendons and ligaments. These tissues are known as myofascia.
Myotherapy qualifications allow massage therapists to perform a wider scope of practice than other massage therapists including myofascial dry needling, therapeutic exercise prescription, nutrition and electrotherapy. Our Advanced Diploma of Myotherapy also involves a business management component which prepares graduates for running their own Myotherapy practice or clinic.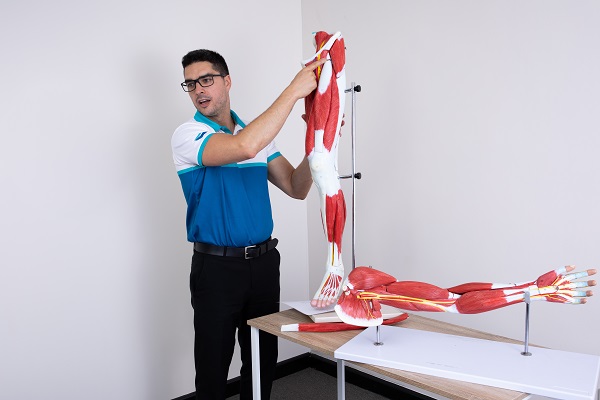 PROFESSIONAL DEVELOPMENT COURSES
Student Clinic
We would like to welcome you to book into MIMT's student clinic.
As part of training in Victoria, students are required to gain experience external to their course for both the Diploma of Remedial Massage & Advanced Diploma of Myotherapy.
This means that we invite members of the public to book in for relaxation & remedial massages as well as Myotherapy treatments at a heavily discounted rate of $30 for Relaxation, $35 for Remedial Massage and $40 for Myotherapy – 1 hour consultation – Card payments preferred.
Our clinic is fully supervised by a qualified therapist & lecturer at the college and proceeds from the clinic are donated back into the community through a range of charities.
A maximum of 2 appointments per client per month is in place. No double appointments.
As of 1st July 2023 fees will be $30 for Relaxation, $35 for Remedial Massage and $40 for Myotherapy treatments.
FAQS
After achieving a diploma, how can I pursue further learning?
Nathan Manning
2022-03-22T00:37:26+11:00
After achieving a Diploma of Remedial Massage, we recommend pursuing an Advanced Diploma of Myotherapy.
With an Advanced Diploma of Myotherapy, you will learn more advanced techniques like dry needling and cupping, so you can provide a wide range of services to clients and patients alike. You will enhance your existing knowledge and experience in remedial massage, and open up a world of opportunities in more clinical work environments and roles.
If you're simply looking to add some new skills to your existing Diploma in Remedial Massage, we recommend taking some short courses like dry needling and cupping. These short courses will pave the way for future learning and the Advanced Diploma in Myotherapy.