Kick start your career with an Advanced Diploma of Myotherapy
Become a Myotherapist
The Advanced Diploma of Myotherapy (22316VIC) at the Melbourne Institute of Massage Therapy gives the opportunity of further enhancing the clinical and treatment skills attained at Diploma of Remedial Massage level.
Additional to the remedial massage skills learnt in the Diploma, the Myotherapy student uses treatment regimes and clinical orthopaedic assessments to
enhance the overall treatment plan.
Subjects such as myofascial dry needling, therapeutic exercise prescription, nutrition, electrotherapy and business management subjects increase the skills of
the remedial therapist.
The course emphasises the assessment and treatment of myofascial dysfunction.
Myotherapists use a range of treatment techniques with the aim of restoring and maintaining the integrity of soft tissue.
The graduate of the Advanced Diploma of Myotherapy would expect to work in a multi-disciplinary clinic environment.
The Myotherapy career pathways are endless!
The pre requisite for this course is a Diploma of Remedial Massage*.
What is Myotherapy?
Myotherapy and massage are two separate areas which lead to two different professional pathways.
Myotherapy is a type of physical therapy which is used to treat and even prevent soft tissue damage and related restricted joint movement which is caused by muscle or myofascia dysfunction. Myofascia are the fibrous tissue which envelope and separate muscle.
 Click here to request information on this course
 Click here to pay your reservation fee and commence your course enrolment process. Now taking registrations for March 2023
*Entrants to the 22316VIC Advanced Diploma of Myotherapy must provide evidence they have completed the Diploma of Remedial Massage HLT50307 or HLT52015
"Currently MIMT students help first team players prepare for games and training on a daily basis. The feedback we get from the players, which are the most important people at the club, is that MIMT students are fantastic, they have a willingness to learn and they fit in well with our team.
They also get to come into the physio room and see how we do things and they get a big experience from that."
Thank you for all your wonderful teaching, support & fantastic information. I really enjoyed the course.
Very, very thorough. Our trainer Lily had a wealth of experience and related a lot of information from a clinical perspective. Really enjoyed it !!
Both the personal attributes and professional competencies of the massage therapists (provided by MIMT) has made it a pleasure to have them associated with this Club…
The way the course was run was exceptional. Very well organized and professionally run.
Really liked the course structure, and the ability to practice everything taught
Fantastic, well structured, enjoyable and encouraging
The dream begins with a teacher who believes in you, who tugs and pushes and leads you to the next plateau. The school was great, the teachers were AWESOME, the students were Fantastic!
Class times for the Advanced Diploma of Myotherapy
The Advanced Diploma of Myotherapy course will be completed in Melbourne at the Heidelberg campus and is available full-time only with attendance at the college required one day per week.
Participation at our Myotherapy student clinic is also a requirement as part of your course.
Our fulltime option has a duration of 10 months.
The Myotherapy course is underpinned by the Diploma of Remedial Massage (HLT52015).
As part of the Myotherapy course, students must complete the Diploma of Remedial Massage.
Nationally Recognised Accreditation For Advanced Diploma of Myotherapy
MIMT is a Registered Training Organisation with the Australian Skills and Qualifications Authority. This course is Nationally Recognised. The course is recognised by the Australian Natural Therapists Association (ANTA) and the Australian Association of Massage Therapists (AAMT). If you want to study myotherapy, or even study a subject from the myotherapy course, then give us a call at Victoria's premier myotherapy Institute.

Please call the Melbourne Institute of Massage Therapy on 1300 839 839 to obtain our current timetables.
To complete your Advanced Diploma of Myotherapy in Melbourne, call us now for information 1300 839 839.
MIMT reserves the right to: amend or change any of its prices, courses, terms, conditions and policies; Accept, reject or defer any application or student: Reschedule courses for whatever reason. People with disabilities are encouraged to apply.
Upcoming Course Dates
NEXT INTAKE
March 2023
(Full time) HEIDELBERG
August 2023
(Full time) Heidelberg
October 2023
(Full Time) MOORABBIN
Enrolments being taken, please contact the office to book your place
Measures have been implemented at both campuses to make sure we are fully compliant with the appropriate health authorities to deliver our courses in a COVID safe environment. Please contact our Course Advisors for further information.
Subjects include:
Myofascial Dry Needling

Myotherapeutic Palpation Review

Myotherapy Clinical Assessment

Nutrition

Myotherapy Treatment Protocols

Myotherapy Practices & Principles

Mobilising Techniques

Muscle Energy Technique

Electrotherapeutic Modalities

Exercise Prescription & Rehabilitation

Myotherapy Business Protocols

Research Methods
CAREER OPPORTUNITIES
Myotherapists generally work in:
• Private Practice
• Multi disciplinary Clinics
• Allied Health
• Elite Sporting Teams
Skills First Funding (formerly Victorian Training Guarantee, Government subsidised funding) also available for this course* Eligibility criteria apply. Please click here for further details.
MIMT's payment plans
Speak to one of our Course Advisors regards our affordable payment plans for this course.
Study Loans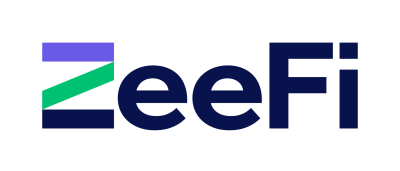 ZeeFi is a new kind of finance for students seeking assistance in paying for their education.
They are Australia's first dedicated private student loan company in the vocational and tertiary sectors and work with a select number of education providers which includes MIMT.
Click on the logo for further details
MIMT Payment Plans
MIMT also offers affordable payment plans for this course. Please speak to our Course Advisors regards this option.
For a full schedule of fees, please click here
* Entrants to the 22316VIC Advanced Diploma of Myotherapy must provide evidence they have completed the Diploma of Remedial Massage HLT50307 or HLT52015.
Our Health Science units are delivered online, therefore access to a laptop will be required. This will need to be brought to some on-campus classes.
Please speak to our Course Advisors if you do not have access and they can discuss your options.
In accordance with the directions of the Department of Health & Human Services, our college is only open to fully vaccinated (double vaxxed) students and clients. Your Certificate of Vaccination will be viewed prior to any classes or treatment. Those with a medical exemption will need to bring the original Doctors Certificate stating such (photos, copies etc. will not be accepted).
FAQ
Do the fees have to be paid "up front"?
Andrew Garner
2022-02-24T04:48:49+11:00
There are a number of payment options available and various forms of government funding to assist with your course including VET Student Loans. VET Student Loans is an Australian Government Loan scheme that is available to assist eligible students studying higher level vocational education and training (VET) qualifications to pay their tuition fees. VET Student Loans is available for the Diploma of Remedial Massage (HLT52015) only.
Skills First funding is also available subject to meeting the eligibility criteria and is available for the Certificate IV in Massage (HLT42015), Diploma of Remedial Massage (HLT52015) & Advanced Diploma of Myotherapy (22316VIC).
If you're not eligible for government funding then you could also consider Study Loans who are a private student loan company that provides the funds for approved MIMT courses direct to us on behalf of you. All applications are subject to Study Loans normal credit assessment and loan suitability criteria. Further information can be found by clicking here.
Please contact our Course Advisors who will be able to assist you with the various payment options and eligibility criteria for government funding.