TMJ, C-Spine & Arms
This course gives you a greatly expanded ability to respond to stiffness, pain and restriction in the jaw, cervical spine and upper extremity. In addition to MFR techniques you will learn how to comprehensively assess and correct restrictions in the cervical facet joints. These restrictions are frequently what prevent full resolution of stiffness and pain from soft tissue release alone. There's also gentle and effective joint mobilisations at the shoulder, elbow and wrist. This course covers:
• Getting inside the jaw – assessing TMJ dysfunction and releasing the intra-oral muscles.
• Mobilising the cervical spine – learn a protocol of motion testing and low force correction for the joints in the neck.
• Working with the arms – learn MFR and joint mobilising that will greatly increase your ability to respond effectively to conditions like carpal tunnel, epicondylitis and adhesive capsulitis
• Over twenty MFR techniques that are learned through extensive student exchange and can be easily integrated into any manual therapy practice. You will learn new skills and at the same time enjoy release of some of your own restrictions!
• A review of relevant research into the physiology of fascia that can really change the way we work to make it easier and more effective
"For a long time I have appreciated and even been in awe of how many aspects of change DRMT provokes in my patients – postural, emotional, ease of movement and feelings of lightness, and openness." – Michael
 Michael Stanborough, MA (Victoria University, Australia) has taught Direct Release Myofascial Technique for over 20 years at numerous schools, hospitals and clinics throughout the world including the USA, Korea, Singapore, New Zealand, Canada, Japan, Puerto Rico, Africa and Australia. In 2006 he created SI Australia, an IASI certified school, for training therapists in the Structural Integration method as originally presented by Dr Rolf. His career has included being an instructor at the Rolf Institute. His classes have a reputation for presenting interesting and practical material in a lively, fun manner. Michael is the author of the acclaimed text, Direct Release Myofascial Technique (Churchill Livingstone).
*Please note the prerequisite for this course is Myofascial Tension Technique 1 (MTT). If you have not completed this course, please contact MIMT and we can advise you of course dates.
* Completion of MFR 2 before MFR 3 is not an entry requirement
Continuing Education Credit (CEU's) have been granted for this course by:
M & MA – 20 CPE's
AMT – (5 CEU's per hour of attendance)
ATMS – 14 CEU's
Upcoming Course Dates
September 23th & 24th 2023
(2 day course)
Venue: 72 Mount Street, Heidelberg, VIC, 3084
Cost: $390
Trainers For This Course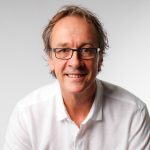 Michael Stanborough
A legend in the field of Myofascial Release, Michael has been a part of MIMT since 1999. Michael takes all our Myofascial technique classes enabling students to respond more precisely and efficiently to soft tissue restrictions throughout the entire body. Click here for full bio
Download the course information
Please click the image below