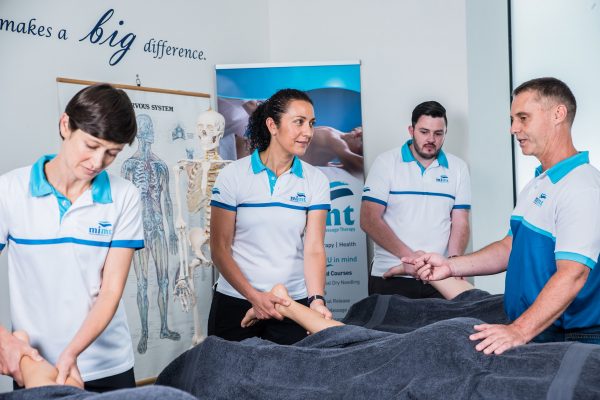 Online booking system is now available so please click the button to make your appointment or call us on 1300 839 839.
You have the option of booking in for a 1 hour consultation for a Relaxation massage, Remedial Massage or Myotherapy treatment.
If you would prefer a male or female therapist then please call us on 1300 839 839 to make your booking. Whilst no guarantees can be made, we will try our best to accomodate this where possible.
Please note that clinics are conducted when students reach a certain stage of their course, so not all treatments will be available all year round.
What to expect in our Student Clinic
We would like to welcome you to book into MIMT's student clinic. (Heidelberg & Moorabbin)
As part of our their training, students are required to gain experience external to their course for the Certificate IV in Massage (HLT42015), Diploma of Remedial Massage (HLT52015) and the Advanced Diploma of Myotherapy (22316VIC).
This means that we invite members of the public to book in for treatments ranging from relaxation or remedial massages to Myotherapy at a heavily discounted rate of $25 for a 1 hour consultation – Card payments preferred.
Our clinic is fully supervised by a qualified therapist & lecturer at the college and proceeds from the clinic are donated back into the community through a range of charities.
What is the difference between the types of treatment you will receive in the student clinic?
Relaxation Massage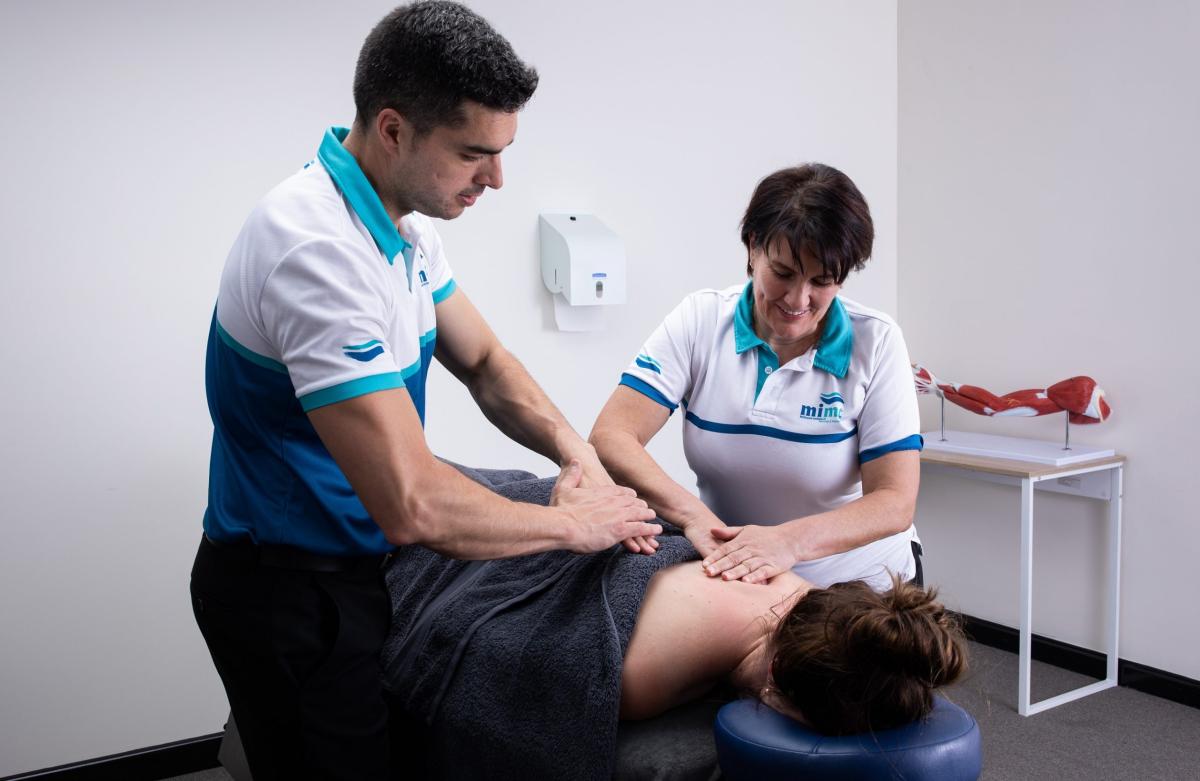 Relaxation massage is a flowing massage that treats the whole body in a systematic procedure.
It includes long and flowing strokes such as effleurage, petrissage, kneading and rowing to regenerate the body and indice a relaxed and calm frame of mind. A firmer of lighter pressure is guided by you.
Remedial Massage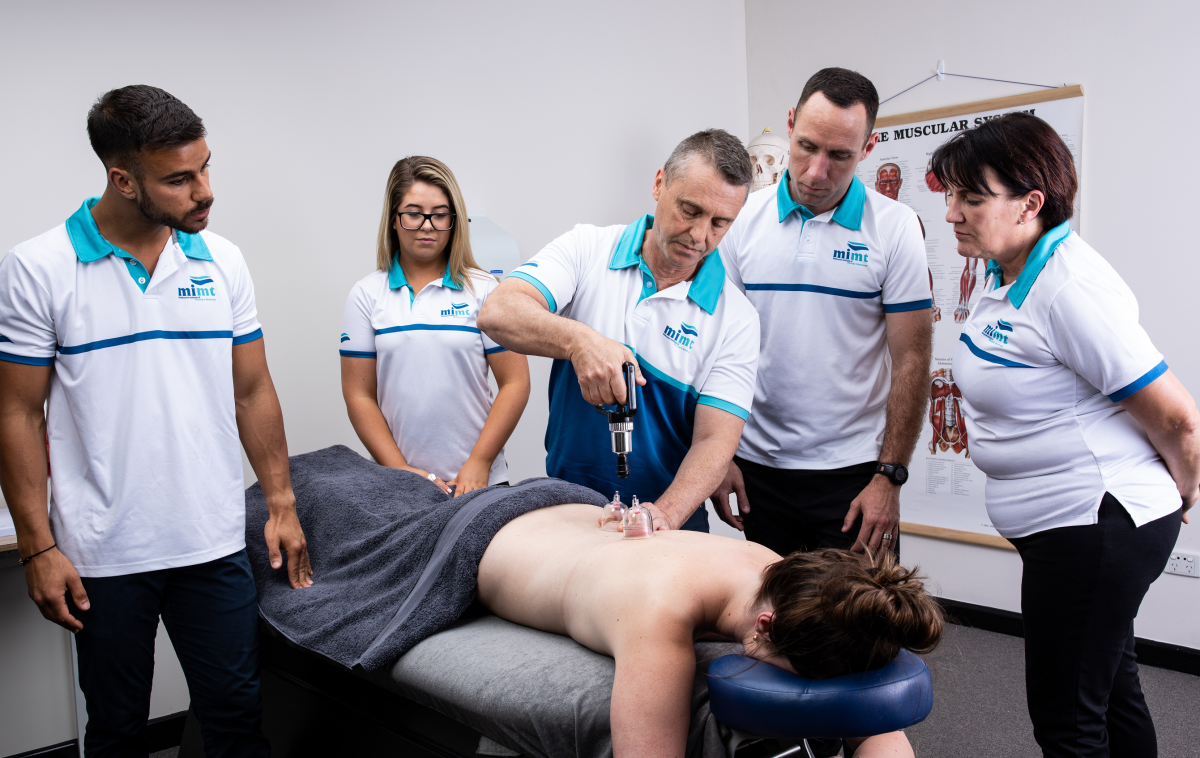 A Remedial massage takes more of a clinical approach and students will have the ability to take you through a clinical assessment to determine the source of your soft tissue dysfunction using range of motion testing for example.
The treatment you would then receive would be specific to the findings of this assessment and as they progress through the course they would use techniques such as: Trigger Point Therapy, Vacuum Cupping, Transverse Frictions & Myofascial Release
Myotherapy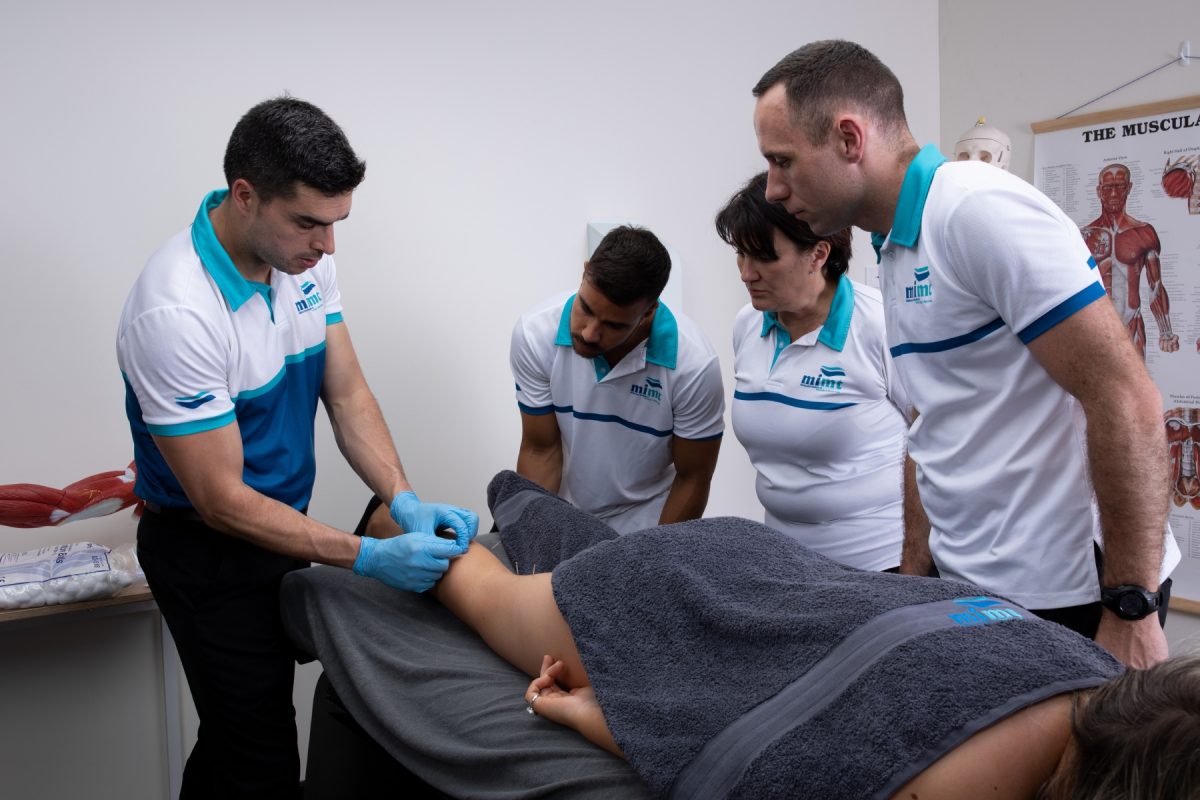 Myotherapy and massage are two distinct professions.
In common with physiotherapists, osteopaths and chiropractors, myotherapists may use massage in their treatments, when warranted, but they also call upon a wide range of other evidence-based treatment approaches and skill-sets which in addition to manual therapy, dry needling, and thermo and electro-therapeutic techniques may include; exercise prescription and/or education about pain management, load management, activity modification and/or lifestyle modification.
Making a Booking
When you make a booking for our student clinic can you please state whether you would like a "Relaxation Massage" , "Remedial Massage" or "Myotherapy"
If you have any questions regards the type of treatments available, then please contact the office and we'll be happy to explain the differences.
We look forward to seeing you in the clinic soon.