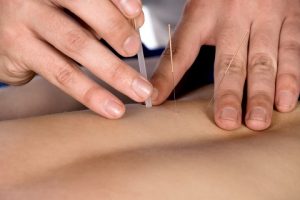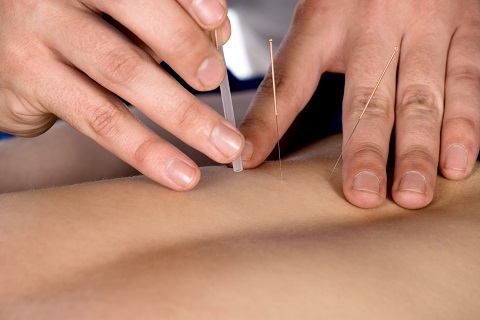 What is dry needling
Dry needling, sometimes called myofascial trigger point dry needling, is the use of either solid filiform needles or hollow-core hypodermic needles (the same needles used in acupuncture) for the treatment of muscle pain and myofascial pain.
Our Dry Needling course at the Melbourne Institute of Massage Therapy and Myotherapy and Myotherapy focus on the deactivation of myofascial trigger points (MTrPs).
Using single fine needles, the same needles that are used in acupuncture, you will learn how to safely apply dry needling into MTrPs.
This is a comprehensive course, made up of four key components; An overview of why dry needling works so well; the Principles and Practice of Dry Needling; the Risk Factors and Complications involved and, of course the practical Dry Needling component.
This 60 hour face to face contact course is one of the most thorough and comprehensive available.
Due to the depth of knowledge required, students of this course must have a Diploma of Remedial Massage qualification. On completion of our dry needling course in Melbourne, you will also be awarded two (2) units of competency from the Advanced Diploma of Myotherapy: VU21418 Provide myofascial dry needling treatment HLTIN403C Implement and monitor infection control policy and procedures (You can use these units as recognition of prior learning should you wish to pursue our Advanced Diploma of Myotherapy)
Professional Development Points
Massage & Myotherapy Australia: Awarded 20 CPE points 
ANTA: Awarded 60 educational hours
AMT: Awarded 35 CEU's PER DAY 
Myotherapy Association Australia: Awarded 16 points in Category 1a 
Dry needling courses for physiotherapists and physical therapists 
Download the Course Information below: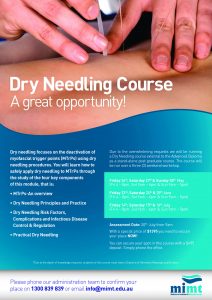 Start your dry needling course with MIMT
Contact 1300 839 839 for dates and further details
Trainers For This Course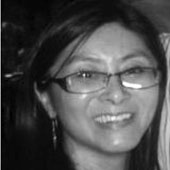 Lily has worked with elite sports people over the last 12 years and has been the soft tissue therapist for the Australian team at Beijing 2008 Paralympic Games, Melbourne 2006 Commonwealth Games and Tournament Therapist at the Australian Tennis Open. Just to name a few!
What Students Have Said
"Very, very thorough. Our trainer Lily had a wealth of experience and related a lot of information from a clinical perspective. Really enjoyed it !! "