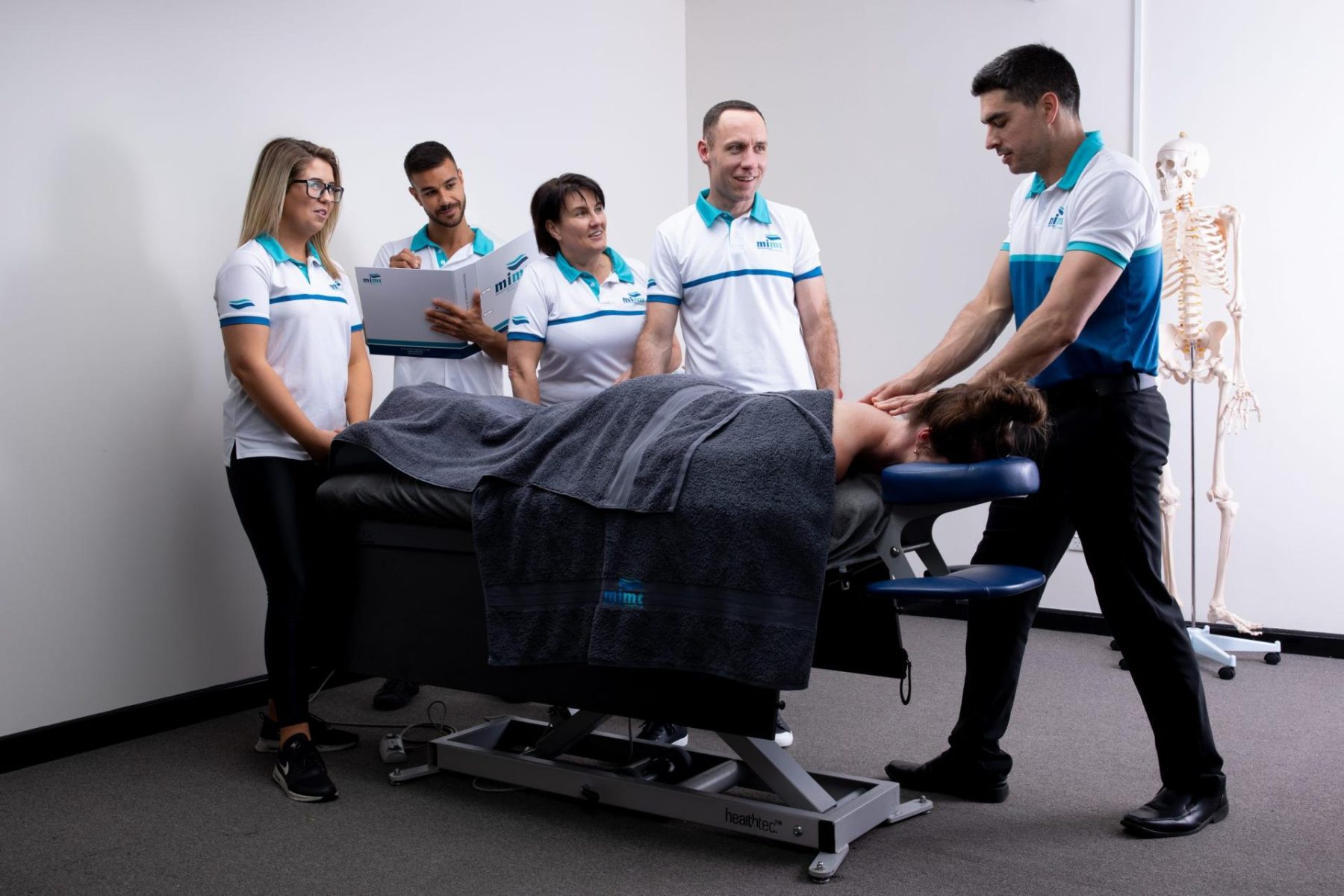 Certificate IV (4) In Massage Therapy (HLT42015)
Full Time / Part Time
This is where you open the door to your Massage Therapy career. The Certificate IV in Massage Therapy (HLT42015) is the entry qualification you need to be recognised as a professional Massage Therapist in Australia.
We will give you the opportunity to gain the skills you will need to work as a professional Massage Therapist by teaching you practical massage skills, human anatomy, pathology and first aid.
The increasing pace and stress of modern society means more people are seeking out graduates with this speciality for their skills in calming, nurturing and healing.
You could also be eligible for government funding.
Diploma of Remedial Massage (HLT52015)
Full Time
Melbourne Institute of Massage Therapy can provide you with the qualification to become a professional nationally recognised massage therapist.
You will learn practical massage skills as well as human anatomy, pathology, plus practice management subjects in business & marketing.
You will also learn clinical assessment techniques and a wide range of remedial treatments including Myofascial Release, Cupping, and Remedial Sports massage -just to name a few.
This diploma will give you the qualification you require to meet the expectations of today's consumers and the expertise to provide your clients with the most complete service.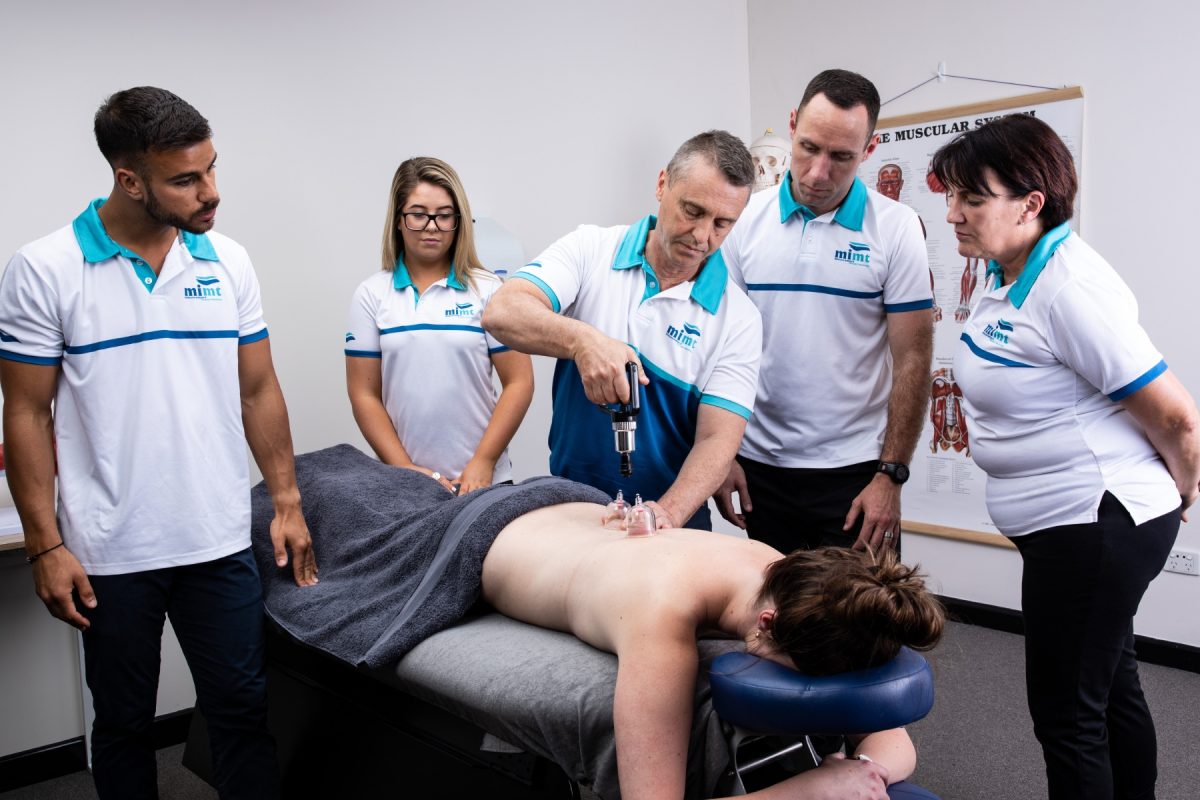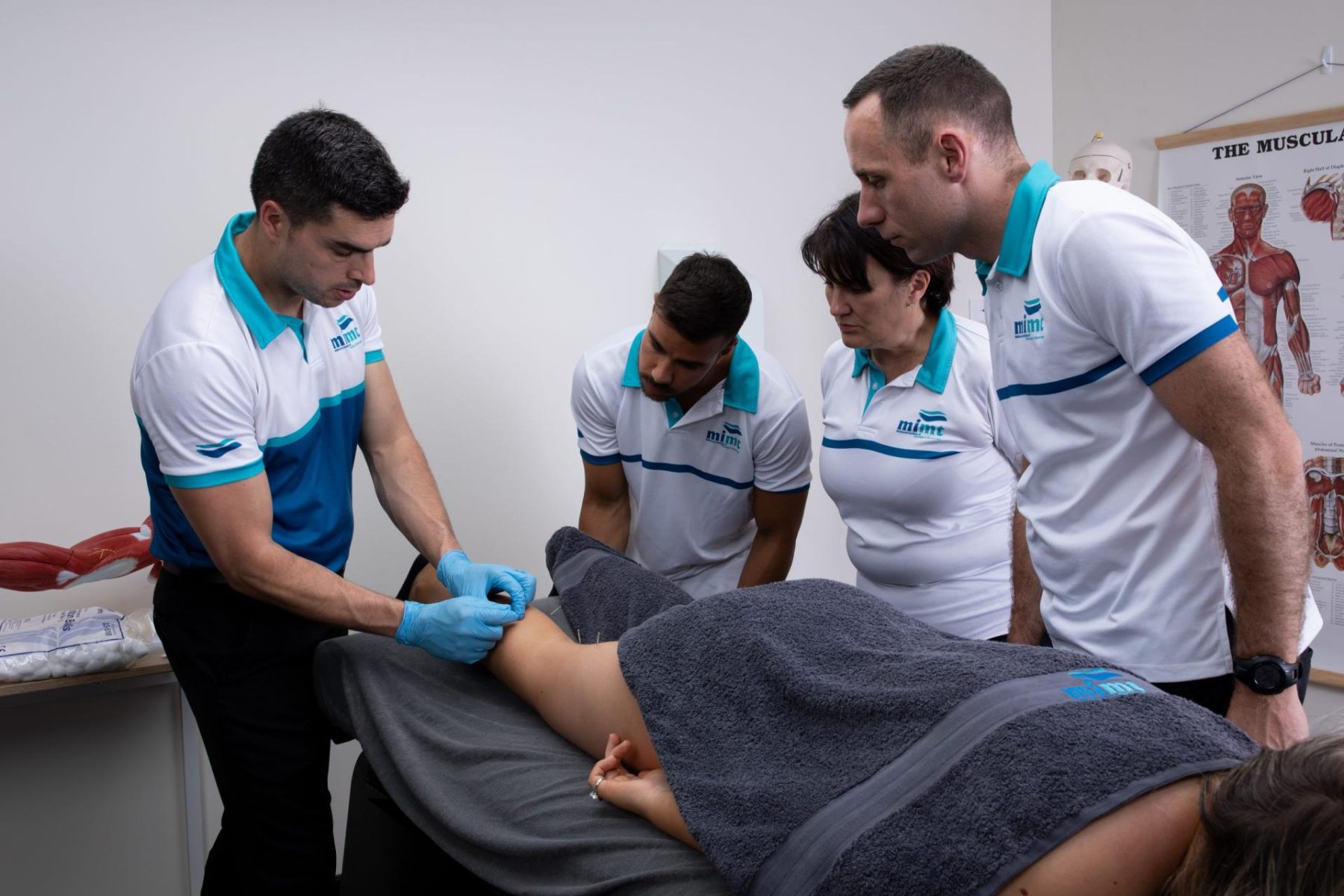 Advanced Diploma of Myotherapy (22316VIC)
Full Time
Myotherapy is a type of physical therapy which is used to treat and even prevent soft tissue damage and related restricted joint movement which is caused by muscle or myofascia dysfunction. Myofascia are the fibrous tissue which envelope and separate muscle.
The Advanced Diploma of Myotherapy (22316VIC) at the Melbourne Institute of Massage Therapy gives the opportunity of further enhancing the clinical and treatment skills attained at Diploma of Remedial Massage level.
Additional to the remedial massage skills learnt in the Diploma, the Myotherapy student uses treatment regimes and clinical orthopaedic assessments to
enhance the overall treatment plan.
Subjects such as myofascial dry needling, therapeutic exercise prescription, nutrition, electrotherapy and business management subjects increase the skills of
the remedial therapist.
Why Choose MIMT?
As an Australian Skills and Qualifications Authority (ASQA) accredited training provider we offer high quality nationally recognised qualifications. In fact, our courses are recognised by a range of industry associations including:
• Massage & Myotherapy Association (formerly Australian Association of Massage Therapists (AAMT))
• Association of Massage Therapists (AMT)
• Massage Association of Australia (MAA)
• Australian Natural Therapists Association (ANTA)
• Australian Traditional-Medicine Society (ATMS)
• International Institute of Complementary Therapists (IICT)
Our Diploma and Advanced Diploma courses are also recognised by Workcover and a number of private health funds, giving our graduates access to a very lucrative market.
If you're after a career boost from massage courses Melbourne professionals trust, then MIMT is the place for you.
Want to Learn More About MIMT?
Submit your name and email to download our 2023 Course Brochure today!
MIMT is now also now offering a FREE, on-demand information seminar!
We'll be able to answer lots of questions, such as:
How long is the course?
Which course is right for me?
What does it cost?
Am I eligible for government funding?
What are the career opportunities?
What are your campus locations?
To learn more about your next career change, gain useful resources and have your questions answered, click here!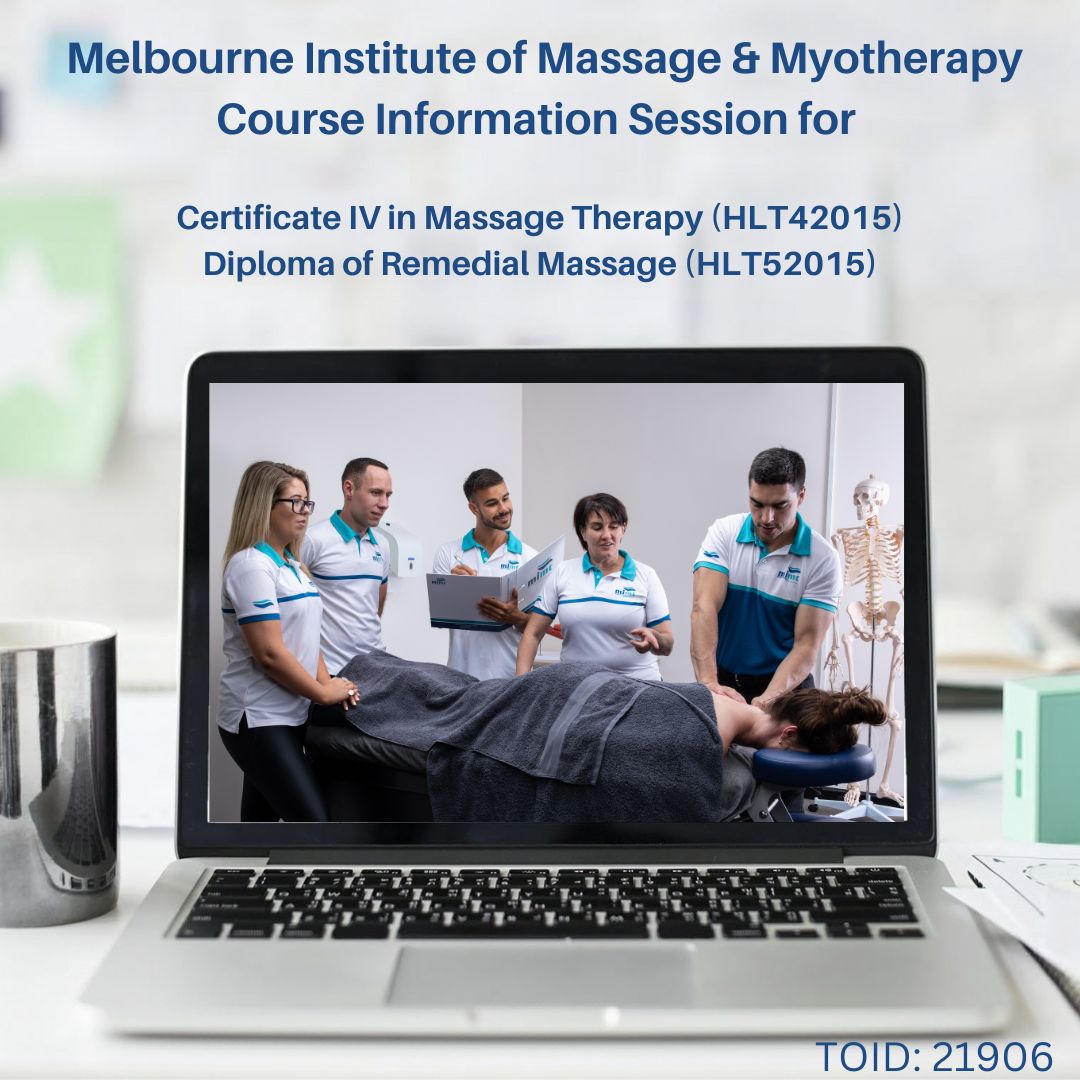 We also offer postgraduate courses
Here at Melbourne Institute of Massage Therapy & Myotherapy, we live and breathe massage. For those students who have graduated from the Diploma of Remedial Massage or Advanced Diploma of Myotherapy, there are several options available for postgraduate study. These include:
"Currently MIMT students help first team players prepare for games and training on a daily basis. The feedback we get from the players, which are the most important people at the club, is that MIMT students are fantastic, they have a willingness to learn and they fit in well with our team.
They also get to come into the physio room and see how we do things and they get a big experience from that."
This weekend I attended the Introduction to Massage course. I was a little apprehensive to start with as it had been a long time since I was in a learning environment. The morning ice breaker enabled everyone to let their guards down and I became more at ease and settled into what was a fantastic course and learning experience.
I just wanted to let you know how fantastic the course was on the weekend. Catherine was absolutely wonderful to learn from and I was very impressed with the course layout, the notes and the structure.
Thank you Steve for all your patience & helping me to achieve my goals to become a gym instructor.
Thank you so much Steve for all your patience, help and guidance with this course. It's been fantastic!
Many thanks Steve for your commitment in delivering such an interesting, informative & fun course. You've made it so enjoyable with great feedback.

The online content of the videos was excellent. Interesting presenters, widely resourced, very informative.

The small boutique groups allowed for personalised instruction and assistance.
Thank you for all your wonderful teaching, support & fantastic information. I really enjoyed the course.
Very, very thorough. Our trainer Lily had a wealth of experience and related a lot of information from a clinical perspective. Really enjoyed it !!
Both the personal attributes and professional competencies of the massage therapists (provided by MIMT) has made it a pleasure to have them associated with this Club…
 George creates a great learning environment. Another fantastic method to use in the clinic.
The way the course was run was exceptional. Very well organized and professionally run.
All the trainers were committed to the students achieving their best results
The best thing I liked about the Certificate III course was the small classes, informal discussions and more importantly the skill, passion and experience of the trainers and course structure
I'm studying Pilates, these anatomy units were GREAT!
Easy to follow, I learnt heaps
Felt supported the whole way through, whole structure was great!
Really liked the course structure, and the ability to practice everything taught
Great course – Gail is an excellent teacher
Fantastic, well structured, enjoyable and encouraging
The dream begins with a teacher who believes in you, who tugs and pushes and leads you to the next plateau. The school was great, the teachers were AWESOME, the students were Fantastic!
FAQ
Do I have to do an introduction course before commencing the Certificate IV in Massage or full Diploma of Remedial Massage?
Andrew Garner
2019-01-21T06:44:10+11:00
Your first firm step in your new career path is to enrol in one of our Introduction to Massage intensive courses.  This is the first subject in your Certificate & Diploma course, but also a very worthwhile stand-alone course.
You can enrol in the introduction classes as a short course without registering for the full Diploma course.  This structure gives you two major advantages.
Firstly, it allows you to test the water before you make a full commitment to the Certificate IV in Massage or Diploma of Remedial Massage.  The Introduction to Massage is deliberately structured so it is the foundation for the full Diploma course and is also a self-contained elementary course that will provide you with enough skills to give people the benefit of massage around the home or at the work place.
If you have any doubts about your choice of a career in Massage, then the introductory course is a must so you can test your aptitude for massage at low cost before you commit to the full Certificate or Diploma course.
The second advantage is this – taking this first Massage subject gives you a flying start on your Certificate & Diploma course and a new direction in life.
We ask students consider the" Introduction to Massage" course. The reason for this is that the "Introduction to Massage" course gives you the chance to experience the quality of our teaching and most of all the thrill of healing with your hands. You can determine your new career direction and take the first step at the same time.
The "Introduction to Massage" also course gives you the benefit of learning massage without committing to the Certificate IV or Diploma course.