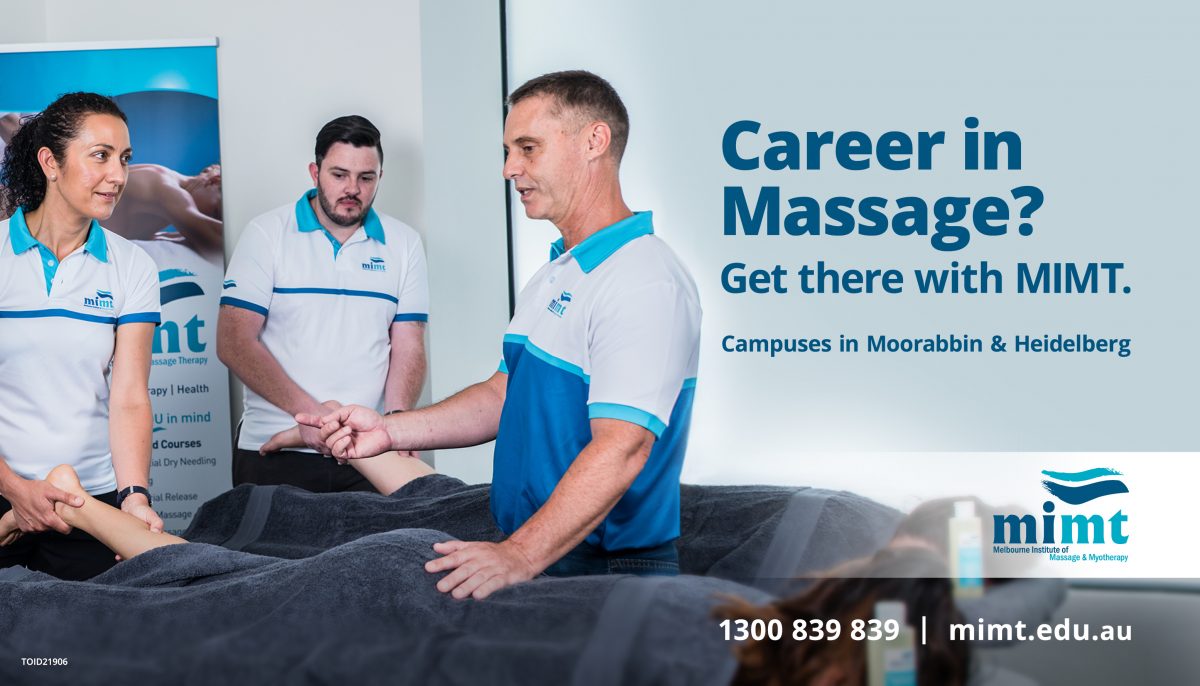 Career in Massage? – Get there with MIMT
If you are looking to gain a Diploma of Remedial Massage (HLT52015) in Melbourne, we can provide you with the qualification to become a professional nationally recognised massage therapist.
With campuses both in Heidelberg and now Moorabbin, we will give you the opportunity to gain all the skills required to work as a Remedial Therapist.
You will learn practical massage skills as well as human anatomy, pathology, plus practice management subjects in business & marketing.
You will also learn clinical assessment techniques and a wide range of remedial treatments including Myofascial Release, Cupping, and Remedial Sports massage -just to name a few.
This diploma will give you the qualification you require to meet the expectations of today's consumers and the expertise to provide your clients with the most complete service.
Career Opportunities
Not only are you offered the highest level of training by industry experts, you will also benefit from a depth of opportunities in corporate and clinical environments.
Many of our graduates have gone on to highly successful careers around the world including: Manchester United Soccer Team, Western Bulldogs, major cruise liners and elite Australian sporting teams, or in building their own successful businesses.
By studying the Diploma of Remedial Massage (HLT52015), MIMT can help you get there.
Funding
Furthermore, State & Federal Funding is available which is subject to eligibility. Our Course Advisors will be able to discuss your options further so please complete the enquiry form or contact us on 1300 839 839.
Our next intake is in August and places are filling fast, so now is the time to get started on your pathway to a new career.
Why Choose MIMT?
Become a Remedial Massage Therapist